News
Hillsong Church Under Investigation for Allegedly Misusing Funds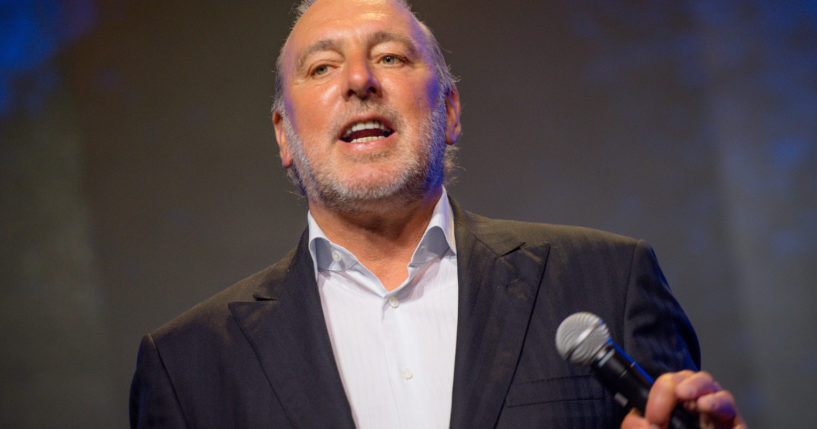 Hillsong Church is currently being investigated after being accused of misusing funds.
According to the Sydney Morning Herald, the Australian charity watchdog is looking into claims that Hillsong is guilty of fraud, money laundering and tax evasion.
Independent MP Andrew Wilkie claimed the church misused funds citing tens of thousands of leaked financial records and documents.
Advertisement - story continues below
According to the report, Hillsong argued Wilkie's claims were out of context and based on "untested allegations" an employee made in another ongoing case, per the Herald.
Wilkie said the funds were used on "the kind of shopping that would embarrass a Kardashian."
He argued it shows former Hillsong leader Brian Houston "treating private jets like Ubers."
Australian Charities and Not-for-Profit commissioner Sue Woodward issued a statement on the matter, as the Herald reported.
Advertisement - story continues below
"I can confirm that we are investigating concerns raised about Hillsong Church charities. Hillsong has stated publicly that it is fully cooperating with regulatory authorities," Woodward said.
She shared that "anyone can raise a concern about a charity with the ACNC."
Woodward continued, "No matter where a concern originates, we use a standard independent process to review its details and, if necessary, we conduct an investigation. Any investigation we undertake must be thorough, comprehensive and consistent with our approach to all investigations. They can be complex and take time to complete."
While speaking to parliament, Wilkie said Houston took money from the church for trips costing a total of $179,000.
The documents showed four members and friends of the Houston family took $150,000 of funds from the church to spend on a 2021 trip to Cancun, Mexico.
Advertisement - story continues below
Hillsong's new leader, Phil Dooley, was accused of spending tens of thousands of dollars on flights for both himself and his daughter, according to the Herald.
"Hillsong followers believe that the money they put in the poor box goes to the poor but these documents show how that money is actually used to do the kind of shopping that would embarrass a Kardashian," Wilkie said.
He added, "Sending millions of dollars of Australian charitable donations overseas is illegal in some circumstances."
Wilkie reported the leaked financial records and documents were given to the Australian Taxation Office and the Australian Securities and Investments Commission.
Advertisement - story continues below
However, they did not take action.
A statement from Hillsong expressed disappointment with Wilkie's lack of effort to reach out to the church.
"If he did so we would have answered his questions and provided him with financial records to address his concerns," the statement reads.
Last month, the church named the new leaders after Houston resigned.
Advertisement - story continues below
Houston is currently battling accusations that he covered up his late father's alleged child sexual abuse.
Truth and Accuracy
We are committed to truth and accuracy in all of our journalism. Read our editorial standards.
Comment Down Below
Conversation