News
Jeremy Renner in 'Critical but Stable Condition' After Snow Plow Accident: Report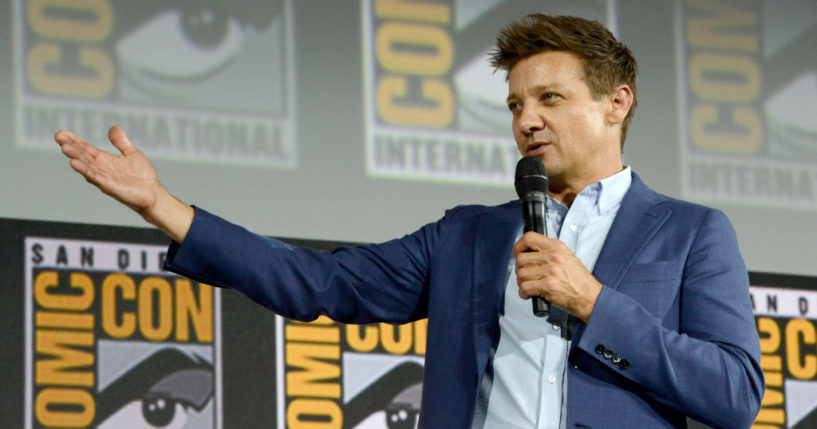 Actor Jeremy Renner is in "critical but stable condition" after reportedly suffering injuries from a snow plowing accident in Reno, Nevada.
At the time of the accident, Renner was near his home in Mt. Rose-Ski Tahoe, when a snow storm hit the area, on New Years Eve, causing thousands of homes to lose power.
According to Deadline, Renner was airlifted to the hospital on Sunday.
Advertisement - story continues below
Renner's spokesperson confirmed that he is surrounded by his family and is "receiving excellent care."
In an interview with Esquire, Renner previously spoke about being a father.
"Am I a good dad? Without a doubt. It is the thing that I'm best at in life. Life becomes very simple and I'm a very simple man with an incredibly complicated life," he said.
Advertisement - story continues below
Renner has a nine-year-old daughter, Ava, with ex-wife Sonni Pacheco
"My favorite thing about being a father is the clarity that comes with it. There's a lot of responsibility in my life and a lot of spinning plates that I have to keep going — my business, my career and lots of other things — but none of them, come close to my daughter," he shared.
The 51-year-old opened up about staying true to himself despite his fame.
"I think it's because I caught fame later on in life when I already had a really good sense of who I am and what I'll always be. I'm still the same dude that grew up in a small town on a farm. Life gets complicated, and I work hard to stay true to myself," he said.
Truth and Accuracy
We are committed to truth and accuracy in all of our journalism. Read our editorial standards.
Comment Down Below
Conversation