News
Judge Issues Ruling on Release of Footage Showing Attack on Paul Pelosi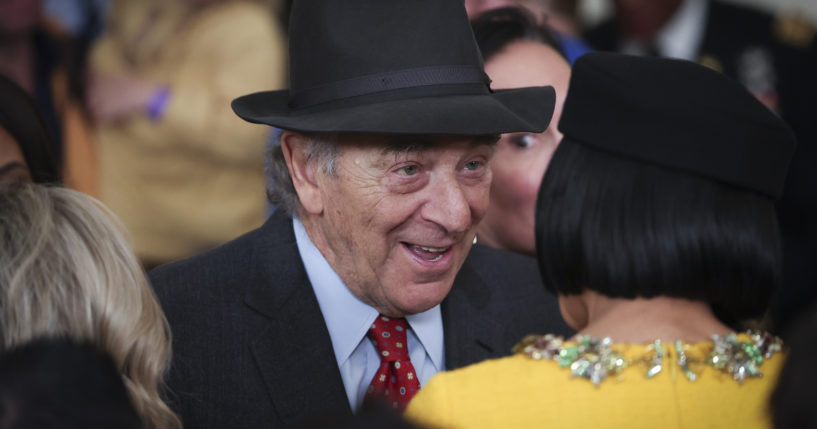 A judge has made the decision of whether footage of the attack on Paul Pelosi will be released.
The Associated Press reported Wednesday San Francisco Superior Court Judge Stephen M. Murphy declared there was no reason to keep the footage from the public.
Murphy ultimately decided to deny prosecutors' request to keep it away from public view.
Advertisement - story continues below
The San Francisco District Attorney's Office gave the evidence to Murphy after a court hearing, the outlet noted.
The judge then asked the court clerk's office to give the footage over to the media, which could take place as soon as Thursday, according to the report.
The district attorney's office claimed the release of the footage would only allow manipulation of it in the effort to spread misinformation.
Thomas R. Burke, a San Francisco-based lawyer, told The Associated Press, "You don't eliminate the public right of access just because of concerns about conspiracy theories."
Advertisement - story continues below
Several news agencies seeking access to the footage include, The New York Times, The Washington Post, the Los Angeles Times, the San Francisco Chronicle, The Press Democrat, CNN, Fox News, CBS, ABC, NBC and KQED, a radio station.
Last month, body-camera footage of the attack was shown in court, IJR reported.
Do you agree with the ruling?
It was reported that upon arriving at the couple's home in San Francisco, two officers "find an intruder and Ms. Pelosi's husband, Paul, standing calmly, each with a hand on a hammer that the police demand they drop."
The video then reportedly showed the "intruder takes control, wields the weapon over his (Pelosi's) head and slams it with full force."
Kyle Cagney, one of the two police officers who were first to arrive at the scene, said during a court hearing, "Mr. Pelosi was face down on the ground, a pool of blood by his head."
Advertisement - story continues below
The Associated Press noted the suspect, David DePape, pleaded not guilty to six charges, including attempted murder, in December.
Last week, former House Speaker Nancy Pelosi shared how her husband is doing since the attack, IJR reported.
She told CNN's Chris Wallace Paul Pelosi has "been out a bit because the doctor said he has to have something to look forward to, and so again, one day at a time."
Nancy Pelosi added, "He had wounds and all the rest in that on his body. Those took time, but they healed. Tendons, you know all that stuff. But the head is a different thing."
Advertisement - story continues below
According to the former speaker, it will "take probably another three or four months, according to the doctors, for him to be really himself."
Truth and Accuracy
We are committed to truth and accuracy in all of our journalism. Read our editorial standards.
Comment Down Below
Conversation