News
Justice Breyer Set to Retire: Report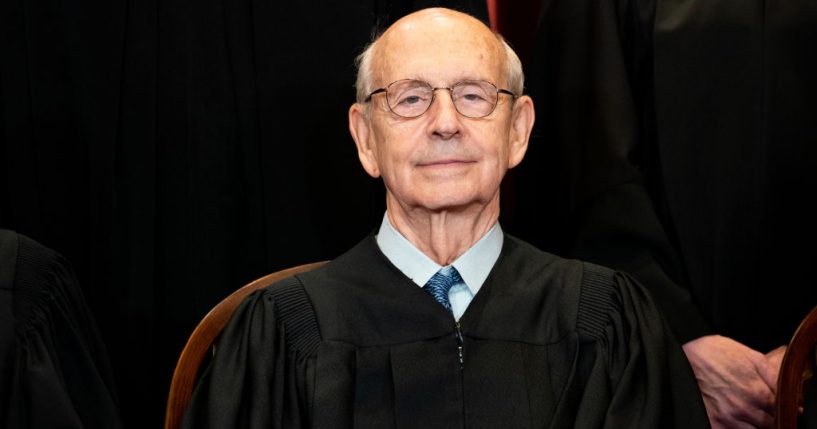 Supreme Court Justice Stephen Breyer is planning on retiring at the end of the current term.
Breyer, 83, has been on the court for more than 27 years.
NBC News first reported his plans to retire.
Advertisement - story continues below
His retirement would give President Joe Biden his first chance to nominate a justice to the court, which has a 6-3 conservative majority.
Progressives have called for Breyer to step down before the 2022 elections over concerns that the balance of power in the Senate could shift.
While replacing Breyer would not alter the balance of the court, it would prevent a repeat of the scenario that played out with Justice Antonio Scalia's death in 2016 when Senate Republicans blocked then-President Barack Obama from filling his seat.
Former President Donald Trump nominated Neil Gorsuch to fill the seat in 2017, and the Republican-controlled Senate changed the filibuster rules to confirm him.
Advertisement - story continues below
And in 2020, Justice Ruth Bader Ginsburg died, which paved the way for Trump to nominate another justice.
The Senate later confirmed Justice Amy Coney Barrett.
While the Senate is currently evenly divided, Vice President Kamala Harris could cast the tie-breaking vote to confirm Biden's nominee.
However, if Republicans pick up one seat in the Senate in the midterms, there is a potential it could complicate Biden's ability to fill a vacancy on the Supreme Court.
Truth and Accuracy
We are committed to truth and accuracy in all of our journalism. Read our editorial standards.
Comment Down Below
Conversation