News
'Cheers' Star Kirstie Alley Dies at 71 After Battle With Cancer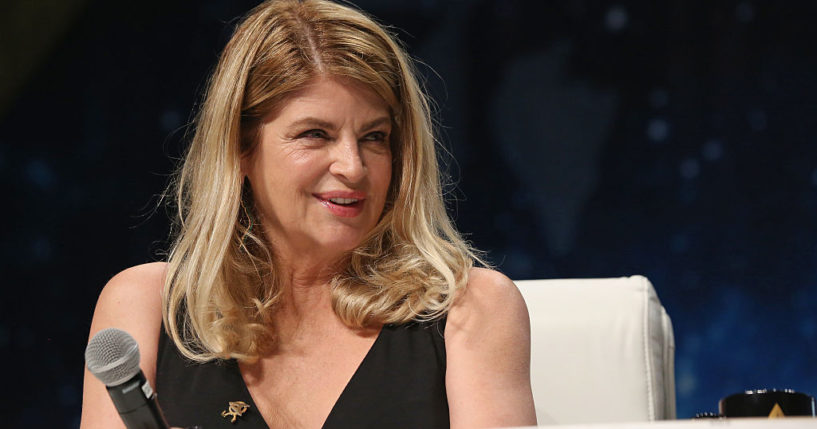 Actress Kirstie Alley has died at the age of 71.
Alley's children, True Parker and Lillie Parker, announced the news of her passing on her official Instagram page.
"To all our friends, far and wide around the world … We are sad to inform you that our incredible, fierce and loving mother has passed away after a battle with cancer, only recently discovered," they wrote.
Advertisement - story continues below
Continuing, they wrote, "She was surrounded by her closest family and fought with great strength, leaving us with a certainty of her never-ending joy of living and whatever adventures lie ahead. As iconic as she was on screen, she was an even more amazing mother and grandmother."
— Kirstie Alley (@kirstiealley) December 6, 2022
"Our mother's zest and passion for life, her children, grandchildren and her many animals, not to mention her eternal joy of creating, were unparalleled and leave us inspired to live life to the fullest just as she did," they shared.
They concluded their statement by thanking her fans for their love and prayers and asked that their privacy be respected "at this difficult time."
Advertisement - story continues below
Alley adopted her two children with then husband Parker Stevenson in 1992 and 1994. On her Twitter in 2017, she expressed her gratitude for biological mothers who choose life.
"As the mother of two adopted children, I gotta say God bless the mothers who choose to let us love the babies you brought into this world," she wrote.
She also spoke with the "Today" show in 2017 about recently becoming a grandmother.
"This is one of the best things that's ever happened in my life, to be a grandmother. I hear grandparents say it, but I'm like 'OK.' It's sort of like if you hear people talking about their kids and then you have one, and you're worse than they were about your kid. So that's how I am," she said.
Truth and Accuracy
We are committed to truth and accuracy in all of our journalism. Read our editorial standards.
Comment Down Below
Conversation