News
Majority of Trump Voters Worry 'Discrimination Against Whites' Will Increase: Poll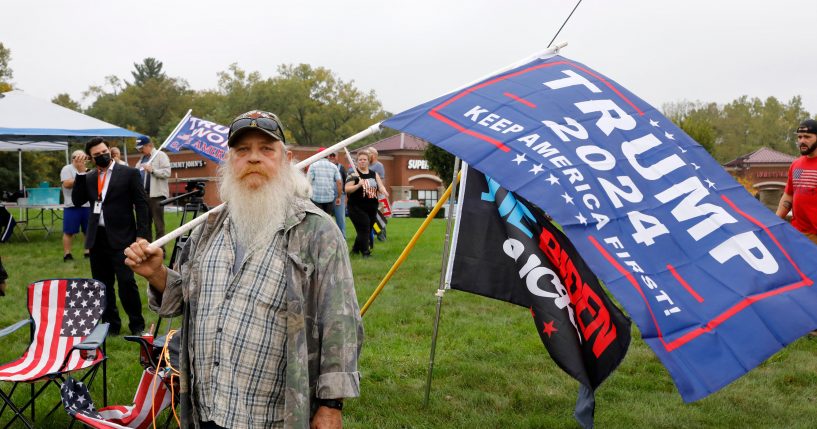 The majority of Americans who voted for former President Donald Trump are worried about discrimination against whites, according to a poll.
A Project Home Fire and University of Virginia poll found 84% of Trump supporters at least somewhat agree "that discrimination against whites will increase significantly in the next few years." Only 38% of Americans who voted for President Joe Biden think the same.
On whether white Americans have "advantages over people of color," 87% of Biden voters at least somewhat agree they do compared to only 38% of Trump supporters who feel the same.
Advertisement - story continues below
Similarly, the majority of Biden voters at least somewhat agree "systemic racism in America is a real and serious problem." Only 45% of Trump voters somewhat agree it is an issue.
Additionally, Trump voters felt strongly about the role Christianity plays in "American greatness." Eighty-two percent of Trump voters believe Christianity is "an essential part of American greatness." Forty-seven percent of Biden supporters somewhat agreed.
Eighty-four percent of Trump voters are concerned Christianity is "under attack" in the country at the moment.
"These conflicted attitudes yield major policy divisions. When asked which policy areas concern them most, Biden voters identify with combatting systemic racism and addressing racial diversity. Whereas Biden voters prioritize social justice concerns, Trump voters do not," the analysis reads.
Advertisement - story continues below
It continues, "In fact, across the almost 50 national issues and areas of personal concern surveyed (some of which are noted below), Trump voters are far and away primarily focused on one particular issue: immigration."
The poll surveyed 1,001 Trump voters and 1,011 Biden voters from July 22 to Aug. 4. The poll captured "online responses to more than 300 questions spanning social, political, and psychological topics."
Truth and Accuracy
We are committed to truth and accuracy in all of our journalism. Read our editorial standards.
Conversation