News
Matt Lauer Reportedly 'Withdrawn' 5 Years After Being Ousted From 'Today'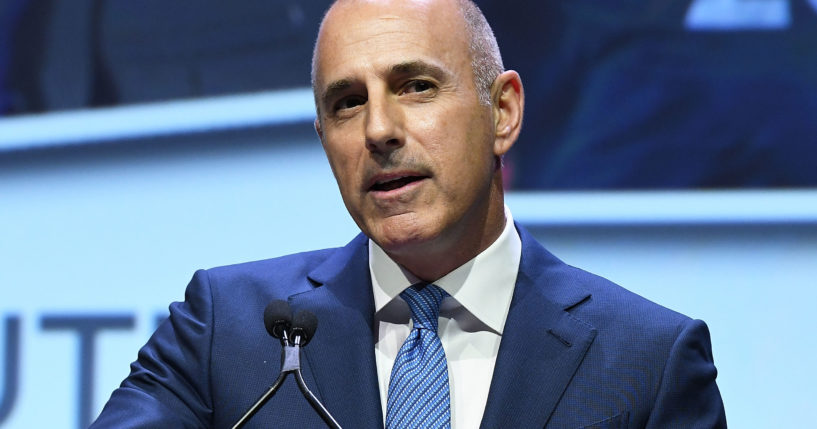 Matt Lauer is struggling to maintain friendships five years after his ouster from the "Today Show," according to a report.
A source told People Lauer has "kind of withdrawn from several friendships in the last year."
According to the source, the publishing of his former co-host Katie Couric's memoir, "Going There," was difficult for him.
Advertisement - story continues below
"He was really upset by Katie Couric's book," the source said. "She shared their private text messages and she semi-slammed him. It made him lose trust."
The source added, "His level of trust has just diminished with a lot of people he considered friends and much of that was because of Katie's book, and because talking to people from his past is painful."
Additionally, the source explained to the outlet Lauer is currently in "transitional time" with his two older children in college and his youngest in high school.
The source reported that he is a "semi-empty nester, not working."
Advertisement - story continues below
NBC News fired Lauer in 2017 after a female colleague filed a detailed complaint, accusing him of inappropriate sexual behavior during the Sochi Olympics in 2014, as the outlet reported.
The network also confirmed the accusation declared the alleged behavior continued in the workplace after the Olympics.
In October 2021, Couric commented on the allegations against Lauer.
"What upset me the most about hearing these stories [was] that obviously [his behavior] was grossly inappropriate, but also it just seemed so callous," Couric told People.
She explained, "And that's not the Matt I knew. There's a duality in human beings, and sometimes they don't let you see both sides."
Advertisement - story continues below
In November 2017, Lauer issued an apology.
"Some of what is being said about me is untrue or mischaracterized, but there is enough truth in these stories to make me feel embarrassed and ashamed," Lauer said in a message released by his public relations team.
He continued, "I regret that my shame is now shared by the people I cherish dearly."
The statement went on, "There are no words to express my sorrow and regret for the pain I have caused others by words and actions. To the people I have hurt, I am truly sorry. As I am writing this I realize the depth of the damage and disappointment I have left behind at home and at NBC."
Advertisement - story continues below
"Today's" Savannah Guthrie asked Couric last year where her relationship with Lauer stood at that time.
"We have no relationship." –@katiecouric on Matt Lauer pic.twitter.com/bmz0lb26qk

— TODAY (@TODAYshow) October 19, 2021
"We have no relationship," Couric said.
Truth and Accuracy
We are committed to truth and accuracy in all of our journalism. Read our editorial standards.
Comment Down Below
Conversation