News
Matthew McConaughey Calls for Action to Be Taken After School Shooting in His Hometown of Uvalde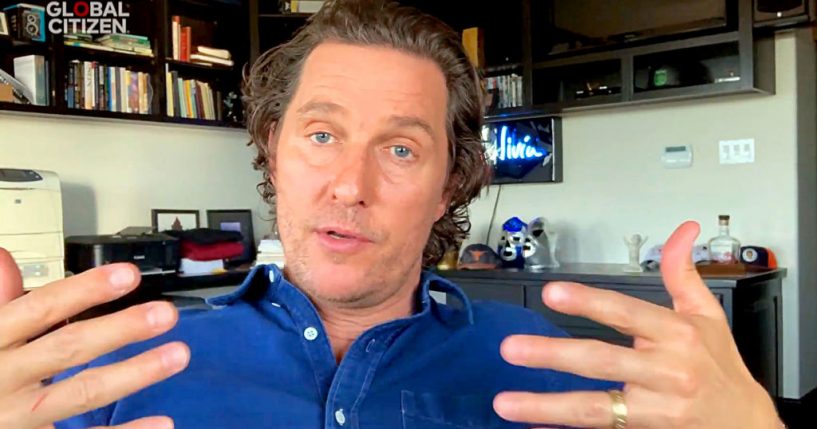 Actor Matthew McConaughey is speaking out about the school shooting in Uvalde Texas, on Tuesday, which took the lives of 19 children and two adults.
"Once again we have tragically proven that we are failing to be responsible for the rights our freedoms grant us," McConaughey wrote in a statement on his Instagram.
McConaughey was born in the small town of Uvalde, Texas, according to GQ. His mother was a kindergarten teacher at St. Philip's Episcopal School, which is just minutes away from the school where Tuesday's shooting occurred, according to ET.
Advertisement - story continues below
He continued his statement urging "every American to take a longer and deeper look in the mirror, and ask ourselves, what is it that we truly value? How do we repair the problem? What small sacrifices can we individually take today, to preserve a healthier and safer nation, state, and neighborhood tomorrow?"
Twenty-seven shootings have already happened so far this year, according to NPR.
When tragedy strikes, Jesus Christ offers us peace. He tells us in John 14:27, "Peace I leave with you; My peace I give you. I do not give to you as the world gives. Do not let your hearts be troubled and do not be afraid."
Advertisement - story continues below
"We cannot exhale once again, make excuses, and accept these tragic realities as the status quo," McConaughey wrote of the shootings.
Although McConaughey openly supports the Second Amendment for law-abiding citizens, he still wants assault weapons to be banned for civilians and loopholes to be closed in the current background check system, according to People.
Concluding his statement, McConaughey wrote, "We all know we can do better. We must do better. Action must be taken so that no parent has to experience what the parents in Uvalde and the others before them have endured. And to those who dropped their loved ones today not knowing it was goodbye, no words can comprehend or heal your loss, but if prayers can provide comfort, we will keep them coming."
Truth and Accuracy
We are committed to truth and accuracy in all of our journalism. Read our editorial standards.
Comment Down Below
Conversation