News
Matthew Perry Apologizes for Keanu Reeves Comment in New Memoir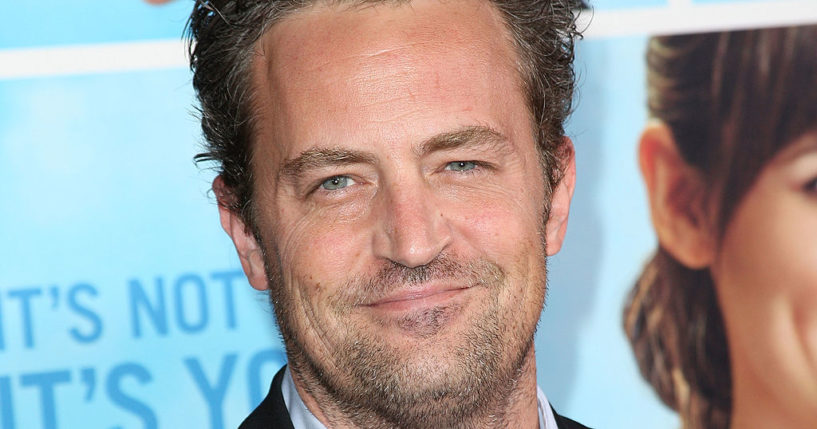 Actor Matthew Perry apologizes for his hateful comment toward actor Keanu Reeves in his new upcoming memoir.
In an excerpt from his book, "Friends, Lovers, and the Big Terrible Thing" obtained by Variety, Perry opened up about the loss of his friend, late actor River Phoenix, and managed to attack Reeves in the process.
"River was a beautiful man, inside and out — too beautiful for this world, it turned out. It always seems to be the really talented guys who go down. Why is it that the original thinkers like River Phoenix and Heath Ledger die, but Keanu Reeves still walks among us,?" he wrote.
Advertisement - story continues below
Perry mentioned Reeves again while writing about late comedian Chris Farley who died from a drug overdose in 1997.
"His disease had progressed faster than mine had. (Plus, I had a healthy fear of the word 'heroin,' a fear we did not share)," Perry writes. "I punched a hole through Jennifer Aniston's  dressing room wall when I found out. Keanu Reeves walks among us."
Perry made a statement to People to apologize and claimed he is actually "a big fan" of Reeves.
He said: "I'm actually a big fan of Keanu. I just chose a random name, my mistake. I apologize. I should have used my own name instead."
Advertisement - story continues below
Celebrities such as actress Lynda Carter came to Reeves defense on her Twitter, writing, "Come on…Keanu Reeves is like one of those frozen cakes. Nobody doesn't like him!"
Actor Billy Baldwin also defended Reeves on his Twitter writing, "In a world full of Matthew Perry's… be a Keanu Reeves."
West Side Story star Rachel Zegler wrote on her Twitter that she is "personally thrilled that keanu reeves walks among us."
Perry's book, which will be available Nov. 1, is described "as an unforgettable memoir that is both intimate and eye-opening—as well as a hand extended to anyone struggling with sobriety."
Truth and Accuracy
We are committed to truth and accuracy in all of our journalism. Read our editorial standards.
Comment Down Below
Conversation