News
5 Republican Lawmakers Named by McCarthy for Jan. 6 Select Committee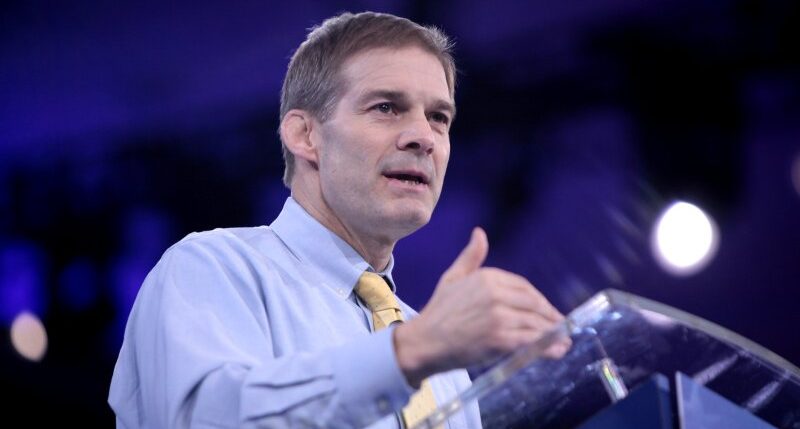 House Minority Leader Kevin McCarthy (R-Calif.) has previously objected to creating a committee to investigate the U.S. Capitol riot on January 6.
However, he has chosen five House Republicans to serve on the select committee to investigate the violence.
The lawmakers include Republican Reps. Jim Banks (Ind.), Jim Jordan (Ohio), Rodney Davis (Ill.), Kelly Armstrong (N.D.), and Troy Nehls (Texas).
Advertisement - story continues below
"You've got a mix from the entire conference, from people who objected, people who didn't object. … You've got people who authored the commission," the Republican leader told reporters about his selection, according to CNN.
He added, "So, you've got a microcosm of the conference."
Earlier this month, House Speaker Nancy Pelosi (D-Calif.) named eight members to the committee, including Rep. Liz Cheney (R-Wyo.), as IJR reported.
As Axios noted at the time, McCarthy had the ability to consult on which Republican members would be named to the committee, but it was not known if he would do so.
Advertisement - story continues below
Rep. Alexandria Ocasio-Cortez (D-N.Y.) previously said that lawmakers need to be "careful" about which Republicans serve on the committee due to allegations that some were "in on" the riot.
Cheney reportedly believes Jordan bears some responsibility for the violence.
Despite McCarthy's opposition to a January 6 committee, he has said that Republicans "want to get to the bottom of that."
"It's disgusting what transpired that day, we've said from the very beginning. The FBI, the hundreds of arrests, I want to make sure nothing that happens here gets in the way of that. We want them to do their work. A majority of the American public believe that as well," he said in June.
Truth and Accuracy
We are committed to truth and accuracy in all of our journalism. Read our editorial standards.
Comment Down Below
Conversation