News
'The Right Decision': Meghan McCain Announces Plan To Leave 'The View'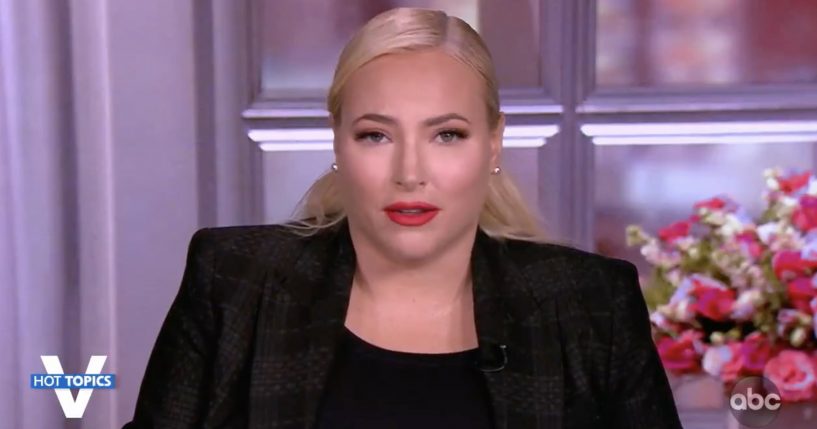 Meghan McCain announced plans to leave "The View," saying it was "not an easy decision" to make.
"I'm just going to rip the band-aid off. I am here to tell all of you, my wonderful co-hosts, and the viewers at home that this is going to be my last season here at 'The View,'" McCain said during Thursday's show.
She added, "I will be here through the end of July to finish out the season with all of you, which I am grateful for. This was not an easy decision. It took a lot of thought and counsel and prayer and talking to my family and my close friends."
Advertisement - story continues below
McCain explained how the COVID-19 pandemic has changed changed her life.
"I came to the D.C. area, which is where my husband and I have always split time, and it's where I grew up splitting time, and we have this incredible life here," the co-host said.
She continued, "We're surrounded by my family, his family, by friends, by this incredible support unit and as any new mom knows, when I think about where I want Liberty to have her first steps and her first words, I just have this really wonderful life here that ultimately I felt like I didn't want to leave."
Watch McCain's remarks below:
Advertisement - story continues below
.@MeghanMcCain announces her departure from @TheView at the end of the show's season, saying "this was not an easy decision."

"I'm just eternally grateful to have had this opportunity here so, seriously, thank you from the absolute bottom of my heart." https://t.co/ZiP1UTs2xu pic.twitter.com/eLuEAJ4KLT

— The View (@TheView) July 1, 2021
She went on to praise her co-hosts, calling them "strong, brilliant, intelligent, incredible broadcasters."
McCain went on, "You are the most talented women on all of television hands down and it has been so incredible to be able to do this with you."
She reiterated it is not "easy to leave" the show, adding, "But I feel like this is just the right decision for me at this moment."
The co-hosts then took turns reflecting on McCain's time on the show.
Advertisement - story continues below
"It's just been wonderful, wonderful getting to know you," Sunny Hostin said.
Sara Haines told McCain, "It has been an honor to sit here with you."
McCain went on to tell Joy Behar, "I will miss you too … I wish nothing but the best for all of you."
Behar replied, "You and I have had our disagreements. We have had our fights. We've also had some drinking moments, which were rather fun and interesting."
Advertisement - story continues below
She explained, "I really really appreciated the fact that you were a formidable opponent in many ways and that you spoke your mind and you're no snowflake."
McCain concluded her comments by saying, "The media needs to do a better job of covering the women on this show … We are covered with deep misogyny and sexism by the media."
She concluded, "If five men were doing what we do every day, I believe we would probably have a Pulitzer Prize at this point, and it's always reduced to, you know, really reductive coverage, and I implore the media to do better as they cover the rest of you going forward."
Truth and Accuracy
We are committed to truth and accuracy in all of our journalism. Read our editorial standards.
Comment Down Below
Conversation