News
Miami Black Leaders Issue Apology to DeSantis After Member Makes Accusation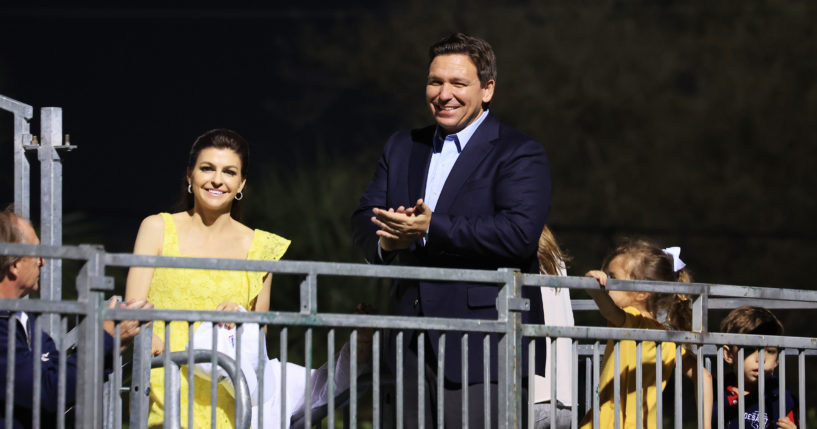 Florida Gov. Ron DeSantis (R) received an apology from Black leaders in his state after one of the group's members made an accusation against him.
Pierre Rutledge, chairman of the Miami-Dade Black Affairs Advisory Board, released a statement after a member declared DeSantis a "racist," Fox News reported.
"We take it to heart when someone uses the term racist," Rutledge said on Friday.
Advertisement - story continues below
He added, "Words matter. And so as chair, I must start by saying we want to pull that back. There's nothing wrong with saying 'we're sorry.' That's not what we intended to say or be depicted by anyone. And that's not the feeling of this board."
The accusation came after DeSantis received backlash for endorsing a decision made by the Florida Department of Education to prohibit an AP African American studies course from being taught to students in the state's schools.
During a press conference last month, DeSantis doubled down on his decision.
"We believe in teaching kids facts and how to think, but we don't believe they should have an agenda imposed on them," he explained.
Advertisement - story continues below
DeSantis argued the state wants "education, not indoctrination."
In case you missed it:
Do you think DeSantis is "racist"?
Additionally, the state's Department of Education penned a letter to the College Board, saying the content of the course "is inexplicably contrary to Florida law and significantly lacks educational value."
It continues, "In the future, should College Board be willing to come back to the table with lawful, historically accurate content, FDOE will always be willing to reopen the discussion."
Advertisement - story continues below
Last week, NPR reported a revised curriculum for the course was made public.
According to the report, topics including Black Lives Matter, slavery reparations and queer theory will no longer be included.
David Johns, executive director of the National Black Justice Coalition, told NPR, "To wake up on the first day of Black History Month to news of white men in positions of privilege horse trading essential and inextricably linked parts of Black History, which is American history, is infuriating."
He added, "The lives, contributions, and stories of Black trans, queer, and non-binary/non-conforming people matter and should not be diminished or erased."
Truth and Accuracy
We are committed to truth and accuracy in all of our journalism. Read our editorial standards.
Comment Down Below
Conversation