News
Monica Lewinsky Asked if She Thinks Bill Clinton 'Owes' Her an Apology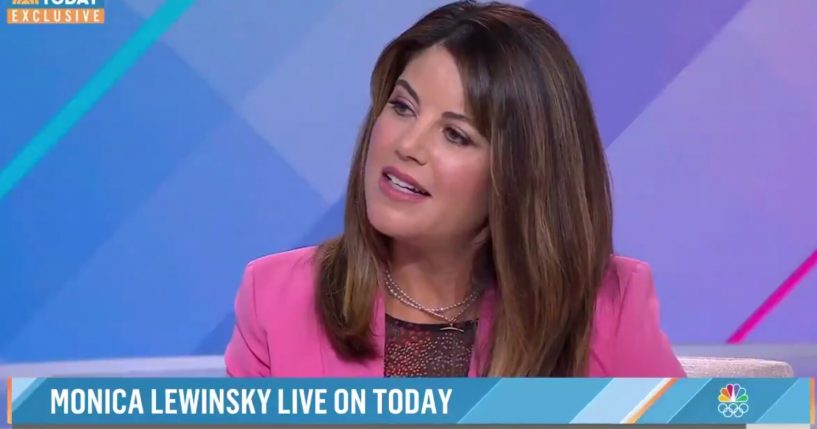 Monica Lewinsky is opening up about whether she thinks former President Bill Clinton "owes" her an apology.
"I think there was a long period before my life changed in the last six or seven years, where I felt a lot in terms of there not being this resolution. And I'm very grateful that I don't have that feeling anymore," Lewinsky said during an interview with "Today" on Tuesday.
She added, "I don't need it. He should want to apologize in the same way that I'd want to apologize any chance I get to people I hurt and my actions have hurt."
Advertisement - story continues below
Clinton admitted to having an affair with Lewinsky in 1998 while she was an intern at the White House.
"In fact, it was wrong. It constituted a critical lapse in judgment and a personal failure on my part for which I am solely and completely responsible," Clinton said.
Lewinsky appeared on the program to discuss her experience co-producing the TV series "Impeachment: American Crime Story."
When asked how real the series is, Lewinsky replied, "It is a dramatization, but there's an enormous amount of emotional truth, and I think that's what was really important."
Advertisement - story continues below
She continued, "I think a lot of people know about the story, but people are going to be very surprised when they watch it of things that they didn't know happened. There were so many margin notes I had in the scripts of like, 'Did this really happen?' So even I learned things."
Watch her comments below:
Does he owe her an apology?
Do you feel Bill Clinton owes you an apology after all these years? –@SavannahGuthrie to Monica Lewinsky pic.twitter.com/fZ3Fq7Zkur

— TODAY (@TODAYshow) September 7, 2021
Lewinsky explained how it was challenging at times to "wear two different hats as a subject and producer."
Clinton was impeached in December of 1998. The former president spoke out about his affair in the Hulu docuseries about his wife, former Secretary of State Hillary Clinton, as IJR previously reported.
Advertisement - story continues below
"I went and sat on the bed and talked to [Hillary]," he said. "I told her exactly what happened, when it happened. I said, 'I feel terrible about it.' I said, 'We've been through quite a bit in the last few years. I have no defense. This is inexcusable, what I did.'"
Truth and Accuracy
We are committed to truth and accuracy in all of our journalism. Read our editorial standards.
Comment Down Below
Conversation