News
Mother of Former Miss USA Cheslie Kryst Opens Up About Daughter's Death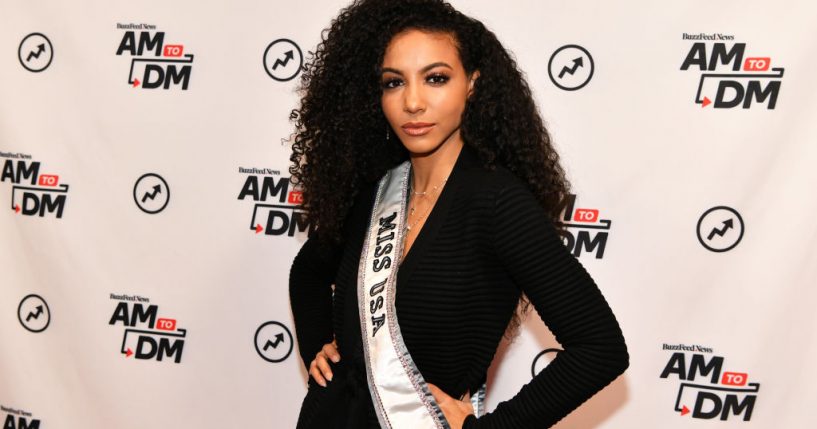 After the devastating loss of her daughter, former Miss USA beauty queen Cheslie Kryst, her mother April Simpkins is opening up about the pain of losing a child in such a tragic way.
From the public's eye, Kryst seemed to have it all, but her private life told a different story.
Her mother said in a statement obtained by People, "While it may be hard to believe, it's true. Cheslie led both a public and a private life. In her private life, she was dealing with high-functioning depression which she hid from everyone — including me, her closest confidant — until very shortly before her death."
Advertisement - story continues below
Simpkins also said in the statement:
"I have never known a pain as deep as this. I am forever changed. Today, what our family and friends privately knew was the cause of death of my sweet baby girl, Cheslie, was officially confirmed."
The recent death of the former beauty queen and lawyer has shocked many and has been ruled a suicide, the New York City Office of Chief Medical Examiner confirmed to People on Tuesday. She was 30 years old.
Simpkins was part of the pageantry world, which is how Kryst was introduced to it. Simpkins was named Mrs. North Carolina and became only the second Black woman to win the title in 2002, according to the Charlotte Observer.
Advertisement - story continues below
In the tribute, Simpkins went on to say how missed Kryst is and how she was such a vital part of their family, which makes the loss "even more devastating".
"We miss her laugh, her words of wisdom, her sense of humor and mostly her hugs. We miss all of it — we miss all of her."
Simpkins expressed that even though her daughter's "life on this earth was short, it was filled with many beautiful memories."
Kryst's family wants her legacy to be about inspiring others "around the world with her beauty and strength," they wrote in a statement. They added, "Cheslie embodied love and served others, whether through her work as an attorney fighting for social justice, as Miss USA and as a host on Extra. But most importantly, as a daughter, sister, friend, mentor and colleague — we know her impact will live on."
As we go through this difficult life, we have Jesus Christ to give us hope, because He is our hope. In our mourning and grief, He also gives us comfort. Psalm 34:18 tells us, "The Lord is close to the brokenhearted and saves those who are crushed in spirit."
Advertisement - story continues below
If you or someone you know is considering suicide or struggling with mental illness, please contact the National Suicide Prevention Lifeline at 1-800-273-TALK(8255), text "STRENGTH" to the Crisis Text Line at 741-741 or go to suicidepreventionlifeline.org.
Truth and Accuracy
We are committed to truth and accuracy in all of our journalism. Read our editorial standards.
Comment Down Below
Conversation