News
National Education Association Seeking to Change the Word 'Mother' to 'Birthing Parent'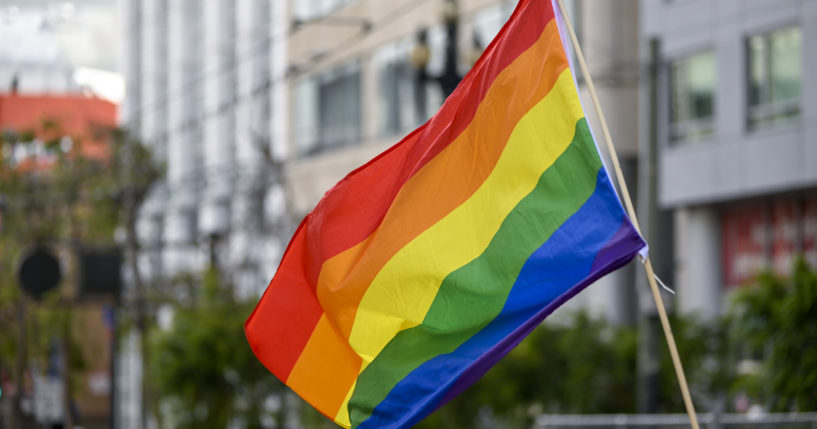 The National Education Association is seeking to change the word "mother" to be more inclusive to the LGBTQIA+ community.
Fox News reported the resolution would change the word to "birthing parent."
The proposed resolution stated, "Using this contract language, members need not worry about how a Board of Education/solicitor defines 'maternity leave,' 'mother,' and/or 'father'; the language is an inclusive reflection of how LGBTQIA+ members build families."
Advertisement - story continues below
The outlet noted the resolution, NBI 63, was not brought to a vote. 
The news of the resolution sparked criticism on Twitter.
"Science."https://t.co/gpIAaKJUer

— Rep. Jim Jordan (@Jim_Jordan) July 7, 2022
I'm not sure who needs to hear this — but men CANNOT get pregnant. https://t.co/ofJeBk5LSo

— Rep. Pat Fallon (@RepPatFallon) July 7, 2022
Advertisement - story continues below
Children are falling behind after years of school shutdowns.

Meanwhile @NEAToday is…waging the Left's radical war on gender to change "mothers" to "birthing people" in contracts.

Couldn't be more out of touch with the concerns of America's parents.https://t.co/X5UJk8F0PY

— Log Cabin Republicans (@LogCabinGOP) July 7, 2022
NEA is pushing to change "mothers" to "birthing people."

It won't matter what word they use if America's kids don't know how to READ.https://t.co/stScXUnAo5

— Andrew Clark (@AndrewHClark) July 7, 2022
The NEA wants to do on paper what it's trying to do in practice: erase mothers.https://t.co/l1Ssdw2vXM

— Angela Morabito (@AngelaLMorabito) July 7, 2022
I am a woman. I am a Mom, mother, mommy… #momsoftwitter #Moms
Tell the #NationalEducationAssociation who you are.

— Michele Tafoya (@Michele_Tafoya) July 7, 2022
Nicole Neily of Parents Defending Education told Fox News that "normal people don't use the term chestfeeding or birthing person or any of this stuff."
Advertisement - story continues below
She added, "I think it just further underscores how completely out of touch the teachers' unions…are from the concerns of normal parents."
Neily called the situation "horrifying."
Elana Fishbein from No Left Turn in Education argued the left is "arrogant," adding, "They are dismissive of the family, the parents. It's beyond Orwellian."
She continued, "Even in science fiction, I don't know if you can have such a script of complete destruction of human society."
Advertisement - story continues below
Fox News pointed out previous resolutions from the association included support for reparations.
One resolution on racial justice stated, "The Association acknowledges that both historical and current practices have systematically advantaged and privileged people of White European ancestry while disadvantaging and denying rights, opportunities, and equality for people of color."
Additionally, the association in a resolution called on educators to combat "institutionally racist systems."
The resolution explained, "The National Education Association believes that, in order to achieve racial and social justice, educators must acknowledge the existence of white supremacy culture as a primary root cause of institutional racism, structural racism, and white privilege."
Truth and Accuracy
We are committed to truth and accuracy in all of our journalism. Read our editorial standards.
Comment Down Below
Conversation