News
'Not Just Women!': AOC Seeks To Clarify 'Menstruating Person' Remark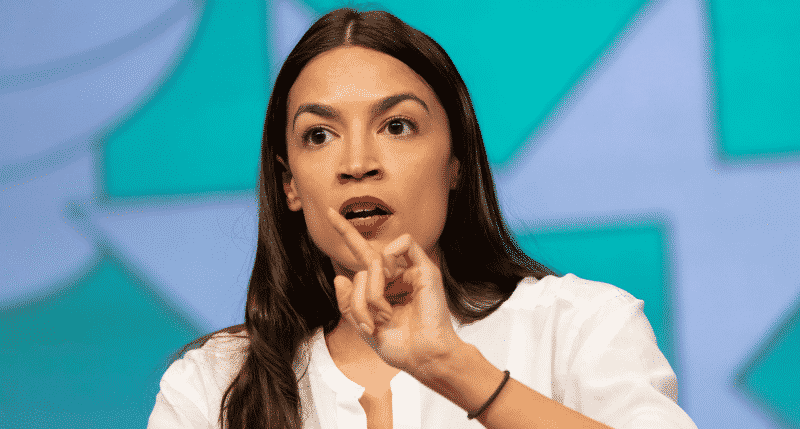 Rep. Alexandria Ocasio-Cortez (D-N.Y.) is responding to critics who mocked her for using the phrase "menstruating person."
In a tweet on Wednesday night, the New York Congresswoman shared a screenshot of a Daily Mail headline that read, "AOC calls women 'menstruating people' while explaining the female body.'"
"Not just women! Trans men & non-binary people can also menstruate," she wrote. "Some women also *don't* menstruate for many reasons, including surviving cancer that required a hysterectomy."
Advertisement - story continues below
She continued, "GOP mad at this are protecting the patriarchal idea that women are most valuable as uterus holders."
Finally, Ocasio-Cortez said, "Trans, two-spirit, and non-binary people have always existed and will always exist. People can stay mad about that if they want, or they can grow up."
Trans, two-spirit, and non-binary people have always existed and will always exist.

People can stay mad about that if they want, or they can grow up ✌🏽🏳️‍🌈 🏳️‍⚧️

— Alexandria Ocasio-Cortez (@AOC) September 8, 2021
The New York Congresswoman's tweet comes after conservatives mocked her for comments she made during an appearance on CNN.
Advertisement - story continues below
On Tuesday, Ocasio-Cortez reacted to Texas Gov. Greg Abbott's (R) response to a question about the state's new abortion law and its lack of an exception for cases of rape or incest.
"It provides at least six weeks for a person to be able to get an abortion," Abbott responded. "That said, however, let's make something very clear. Rape is a crime, and Texas will work tirelessly to make sure that we eliminate all rapists from the streets of Texas by aggressively going out and arresting them and prosecuting them and getting them off the streets."
Ocasio-Cortez said, "I don't know if he is familiar with a menstruating person's body. In fact, I do know that he's not familiar with a female, or menstruating person's body."
"Because if he did, he would know that you don't have six weeks. … Six weeks pregnant means two weeks late for your period. And two weeks late on your period for any person with a menstrual cycle can happen if you're stressed, if your diet changes, or for really, no reason at all. So you don't have six weeks," she added.
Truth and Accuracy
We are committed to truth and accuracy in all of our journalism. Read our editorial standards.
Conversation