News
James Corden Says He Has Not 'Done Anything Wrong' Following Accusations of Rude Behavior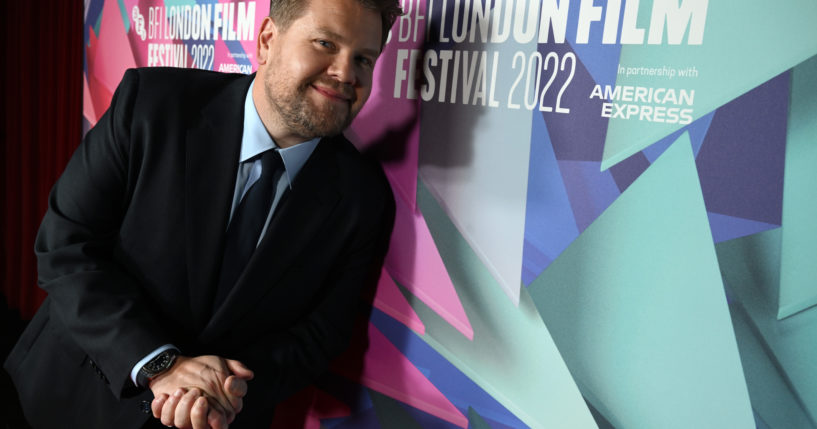 Comedian and host of the "Late Late Show" James Corden had an "awkward" conversation with a New York Times reporter about his alleged rude behavior at a restaurant.
The Times' Dave Itzkoff noted the conversation with Corden was meant to be about a new Amazon Prime Video mini-series, "Mammals," he is starring in along with his upcoming plans to leave "The Late Late Show."
However, as Itzkoff explained, "After a long interview in which Corden variously said that the debate about him was not worth acknowledging and that he was likely to address it in Monday's broadcast of 'The Late Late Show,' he defiantly declared that he did not want credit for going ahead with what could have been — and often was — an awkward conversation."
Advertisement - story continues below
Earlier this week, Corden was briefly banned by Restaurateur Keith McNally from Balthazar restaurant in New York City after he was accused of treating the staff poorly, as IJR reported.
Corden told the Times, "I haven't done anything wrong, on any level."
He continued, "So why would I ever cancel this? I was there. I get it. I feel so Zen about the whole thing. Because I think it's so silly. I just think it's beneath all of us. It's beneath you. It's certainly beneath your publication."
The reporter explained Corden did not share his account of what had happened or whether he apologized.
Advertisement - story continues below
Additionally, Corden was asked about the conversation surrounding the issue sparked by McNally's Instagram post.
"I haven't really read anything. It's strange. It's strange when you were there," Corden said.
He continued, "I think I'm probably going to have to talk about it on Monday's show. My feeling, often, is, never explain, never complain. But I'll probably have to talk about it."
Corden suggested it "feels like such a silly thing to talk about."
The comedian spoke out about the online criticism, saying it reflected opinions of only a small population.
Advertisement - story continues below
"Should we not all be a little grown-up about this?" he said.
According to Corden, "They don't know about this. Maybe 15 percent of people. I've been here, been walking around New York, not one person's come up to me. We're dealing in two worlds here."
After briefly banning Corden from the restaurant, McNally posted again on Instagram claiming he apologized.
"James Corden just called me and apologized profusely. Having f***ed up myself more than most people, I strongly believe in second chances," McNally said.
Advertisement - story continues below
He added, "So if James Corden lets me host his Late Late Show for 9 months, I'll immediately rescind his ban from Balthazar. No, of course not. But….anyone magnanimous enough to apologize to a deadbeat layabout like me (and my staff) doesn't deserve to be banned from anywhere. Especially Balthazar. So Come Back to the 5 and Dime, Jimmy Corden, Jimmy Corden. All is Forgiven."
The Amazon Prime mini-series Corden is starring in follows his character, a chef, "Who discovers shocking secrets about his pregnant wife," as Variety reported.
All six episodes of the series will reportedly be available November 11.
Truth and Accuracy
We are committed to truth and accuracy in all of our journalism. Read our editorial standards.
Comment Down Below
Conversation