News
Obama: GOP Lawmakers Are 'Going Along' With 'Falsehood' About 2020 Election Problems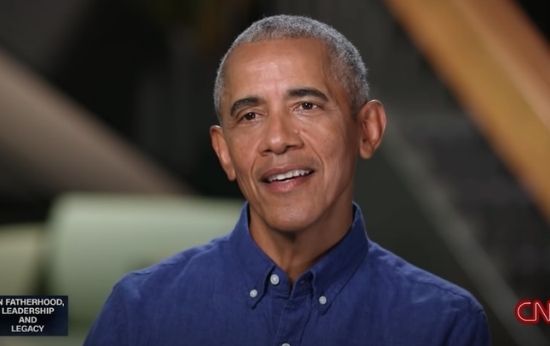 Former President Barack Obama is weighing in on whether he believes the U.S. is "still teetering" or "on the brink of a crisis" following the riot at the U.S. Capitol on January 6, as CNN's Anderson Cooper asked.
"We have to worry, when one of our major political parties is willing to embrace a way of thinking about our democracy that would be unrecognizable and unacceptable even five years ago or a decade ago," Obama replied during the CNN interview.
The former president earlier added about the Republican Party, "I thought that there were enough guardrails institutionally that even after Trump was elected that you would have the so-called Republican establishment [step in] … we did not see that Republican establishment say hold on, time out."
Advertisement - story continues below
After mentioning the events of January 6, Obama said there is now "large portions of an elected Congress going along with the falsehood that there were problems with the election."
Watch Obama's interview below:
When Cooper noted Republican leadership's brief disagreement with former President Donald Trump, Obama added, "And then poof, suddenly everybody was back in line."
Advertisement - story continues below
"Now, the reason for that is because the base believed it and the base believed it because this had been told to them not just by the President, but by the media that they watch," Obama continued.
Obama also said he expected more Republicans to stand up to Trump and his election claims:
"I didn't expect that there would be so few people who would say, 'Well, I don't mind losing my office because this is too important. America is too important.'"
The former president added, "My hope is that the tides will turn. But that does require each of us to understand that this experiment in democracy is not self-executing. It doesn't happen just automatically."
Truth and Accuracy
We are committed to truth and accuracy in all of our journalism. Read our editorial standards.
Conversation