News
Beto O'Rourke Refuses to Say if He Would Want Biden to Campaign for Him in Texas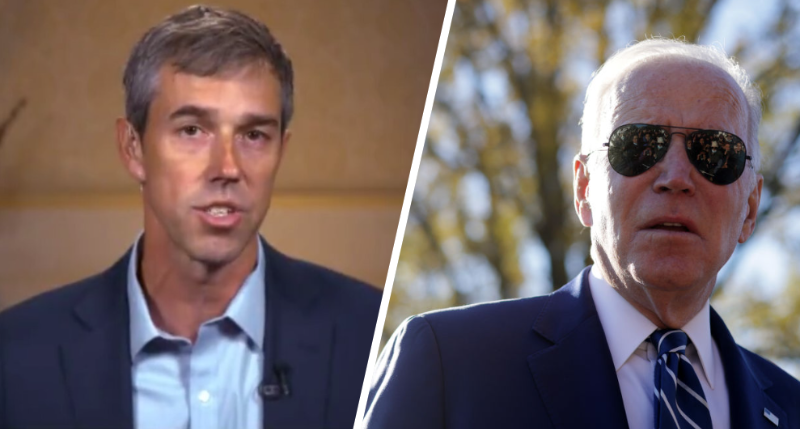 Beto O'Rourke is not saying whether he wants President Joe Biden to campaign with him in his bid to be the new governor of Texas.
On Sunday, CNN's Dana Bash noted the Texas Democrat campaigned for Biden during the 2020 presidential election. However, she pointed out that only 35% of Texans approve of Biden's job performance.
She asked, "Would you like the president to come and campaign with you?"
Advertisement - story continues below
"This campaign in Texas is not gonna be about Joe Biden. It's not gonna be about Donald Trump. It's not gonna be about anyone from outside of our state. This is going to be about the people of Texas and what the people of Texas want," O'Rourke responded.
He continued, "And I told you they want the big things like jobs, great schools and making sure everyone can see a doctor, but they also want to see some competence in their government."
He went on to blast Texas Gov. Greg Abbott (R) for, as he said, not doing enough to protect the state's electric grid in the wake of a winter storm that led to widespread power outages earlier this year.
"People in this state want change and they're focused on what's happening here in Texas, not on what's going on in the rest of the country," the Democratic hopefully added.
Advertisement - story continues below
Watch the video below:
Beto O'Rourke, a Democratic candidate running for governor in Texas, says his campaign is "not going to be about anyone from outside of our state" when asked by @DanaBashCNN whether he would welcome Pres. Biden to Texas to help him campaign. #CNNSOTU pic.twitter.com/K1psFq8oVA

— State of the Union (@CNNSotu) November 21, 2021
Bash asked, "Does that you mean you would prefer that he not come? Based on what you just said."
"It means that I'm focused on Texas and on my fellow Texans. Those are the people most important to me. There's no politician, there's no other person from outside of this state, who can help to change the course of this election for better or for worse," O'Rourke responded.
Truth and Accuracy
We are committed to truth and accuracy in all of our journalism. Read our editorial standards.
Comment Down Below
Conversation