News
Daniel Penny Speaks Out About Death of Jordan Neely: He Could Have 'Killed Somebody'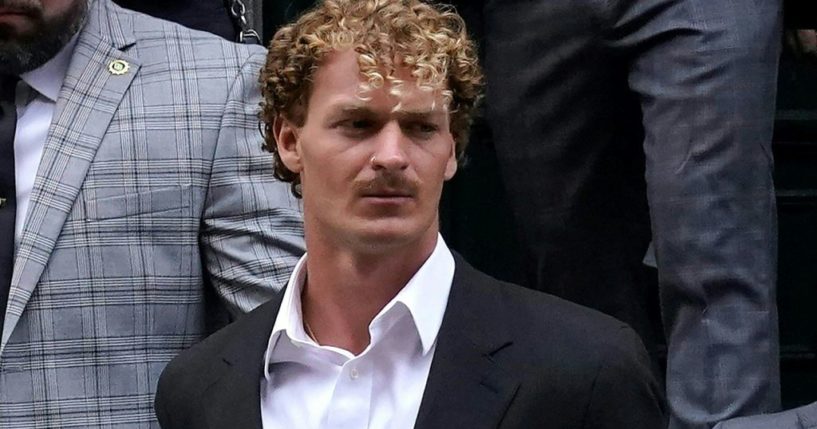 Former U.S. Marine Daniel Penny insists Jordan Neely, who he placed in a headlock in a subway after making threatening comments, could have killed someone.
Penny gave an interview to Fox News Digital over Zoom where he addressed the death of Neely.
The veteran noted he was influenced by the late author and Holocaust survivor Elie Wiesel who spoke to his high school class.
Advertisement - story continues below
"One of the overall messages that he talked about was that good people did nothing," Penny said.
He added, "It's a lesson that I carry with me to this day."
In May, Penny was recorded on video holding Neely in a headlock on a subway. Neely's death was later ruled a homicide.
Turning to Neely's death on the subway, Penny said, "If he had carried out his threats, he would have killed somebody."
Advertisement - story continues below
"Between stops, you're trapped on the train, and there's nowhere to go. You can try to move away, but you can only do so much on a packed car," he noted, adding, "I was scared. I looked around, and I saw older women and children, and they were terrified."
He told Fox News he was traumatized by the incident and has not ridden the subway since.
Witnesses have previously said Neely was making threatening comments.
Penny also said it "definitely hurts a lot to be called" a murderer or a racist because, "The majority of the people on that train that I was protecting were minorities."
He was initially released without charges after Neely's death, but Manhattan District Attorney Alvin Bragg later announced he would be charged with second-degree manslaughter — a charge that carries a penalty of five to 15 years in prison.
Advertisement - story continues below
He was released on a $100,000 cash bond and ordered to turn over his passport.
Penny told Fox despite the potential prison sentence, he does not regret his actions.
Truth and Accuracy
We are committed to truth and accuracy in all of our journalism. Read our editorial standards.
Comment Down Below
Conversation