FaithTap
Police Believe Shooting at Tulsa Medical Building Was Not Random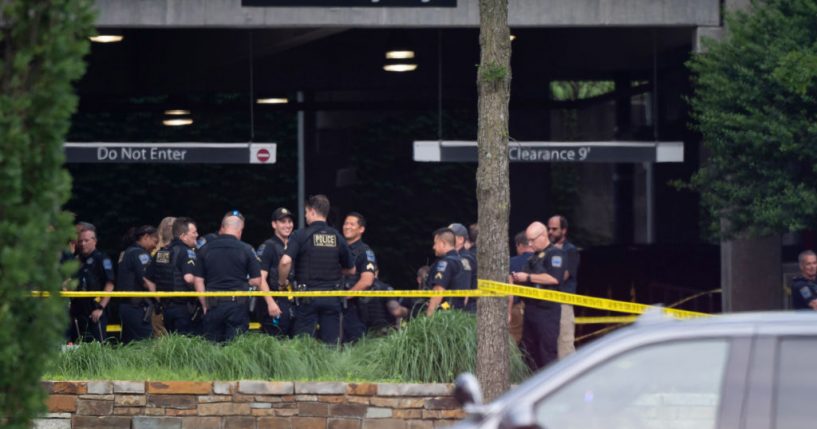 Four people were killed in a shooting at a medical complex in Tulsa, Oklahoma, on Wednesday, per authorities.
Tulsa Police Captain Richard Meulenberg shared with CNN, "It was just madness inside, with hundreds of rooms and hundreds of people trying to get out of the building."
The gunman was found dead in the building, according to Meulenberg. The gunman has not yet been publicly identified. Police believe the gunman's death was self-inflicted.
Advertisement - story continues below
Meulenberg told CNN that he believes the shooting by the individual was not random.
"He very purposefully went to this location, went to a very specific floor, and shot with very specific purpose," he said.
This shooting comes after other shootings in the U.S. have occurred, including in Uvalde, Texas, where 19 children and two teachers were killed, and a shooting in Buffalo, New York, where 10 people were killed.
Proverbs 3:31 says, "Do not envy a man of violence and do not choose any of his ways."
Advertisement - story continues below
One of the witnesses and registered nurse, Debra Proctor, was on the hospital campus for an appointment when she heard the police arriving.
"Police were everywhere in the parking lot, up and down the surrounding blocks," she said, according to CNN. "They were still arriving when I was leaving."
Tulsa Mayor G.T. Bynum said that the campus is a "sacred ground" for their community.
He also expressed his "profound gratitude" for the first responders, who he says "did not hesitate today to respond to this act of violence," according to CNN.
Oklahoma state Rep. Melissa Provenzano also spoke to CNN and referred to the campus as "the center of our community." She represents the district the hospital is in.
Advertisement - story continues below
"This is just one of the hallmark locations in our town," she continued.
This was also the same hospital that saved her father's life after he contracted Covid-19.
The Oklahoma Hospital Association tweeted a statement, "We are heartbroken to hear of the horrible violence that occurred today at Saint Francis in Tulsa. We hold the caregivers and staff in our prayers. We must do everything we can to end senseless violence and to ensure the safety of those who care for patients. We #HAVHope."
Truth and Accuracy
We are committed to truth and accuracy in all of our journalism. Read our editorial standards.
Comment Down Below
Conversation