News
Poll Shows Majority of Republicans Believe 'Fresh Face' Over Trump Would Be Better in 2024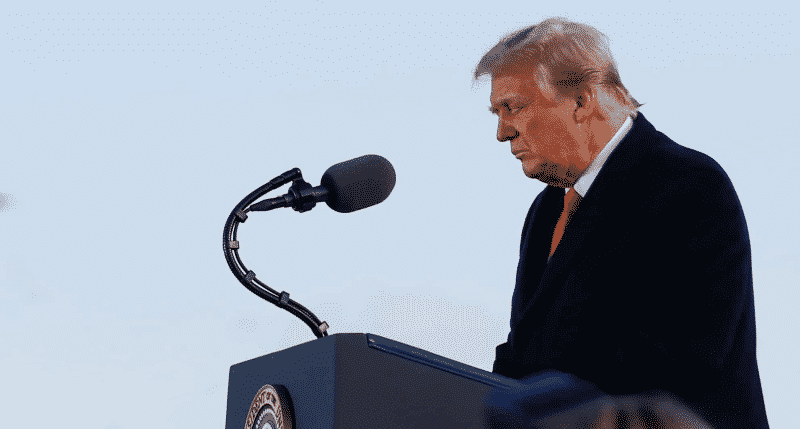 A new poll finds that a majority of Republican voters believe a "fresh face" candidate would have a better chance of beating President Joe Biden in 2024 than former President Donald Trump.
The poll conducted by the John Bolton Super PAC released on Tuesday found that 52% of Republican voters said that they believe a "fresh face" candidate would fair better against Biden than Trump.
The PAC noted that represents a 33 point swing from a poll in April when 50% of primary voters said they believed Trump would be the stronger candidate.
Advertisement - story continues below
The poll also found that by a 2-to-1 margin, respondents said they agreed with former Vice President Mike Pence for "recognizing that the Vice President lacks the authority to throw out electoral college votes. 62% of all voters agree with Pence – only 14% agree with Trump. Republican primary voters also agree with Pence (43%) while only 23% agree with Trump."
Additionally, "46% of Republican primary voters believe Trump should have taken stronger steps to stop the rioters when they entered the Capitol and an overwhelming 62% of general election voters indicating Trump is to blame for the attack."
The poll reported that 45% of all voters, and 22% of Republican voters, said the indictments against members of the Trump Organization make the former president less favorable to them.
And another key finding of the poll shows that, "Despite Trump's claims 'the election was stolen, 64% of all voters now say Biden won the election and 'is truly President.' Biden leads Trump in the 2024 Presidential ballot and Democrats lead the 2022 generic congressional ballot."
Advertisement - story continues below
Former Ambassador to the United Nations John Bolton said, "The significant amount of data in this poll should be of considerable interest to Republican candidates at all levels: presidential, congressional, and state/local."
The poll surveyed 1,000 likely mid-term voters and has a margin of error of 3.1%.
Would the GOP fair better with a "fresh face" candidate?
However, Trump is still highly popular in some parts of the party. Earlier this month, he easily won a 2024 straw poll at the Conservative Political Action Conference (CPAC.)
In that poll, Trump received 70% support, with Florida Gov. Ron DeSantis (R) coming in second at 21%.
Truth and Accuracy
We are committed to truth and accuracy in all of our journalism. Read our editorial standards.
Comment Down Below
Conversation