News
President of Fundraising Group Shares Why Trump is Not Invited to Donor Retreat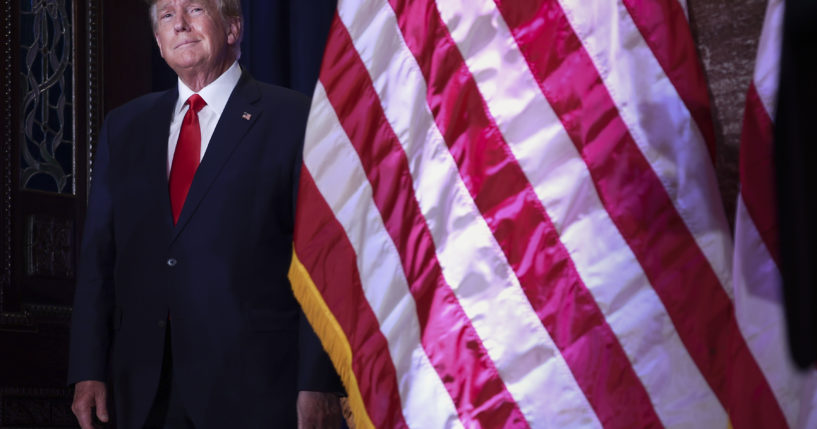 The head of a fundraising group revealed why former President Donald Trump is not invited to next month's donor retreat.
The Washington Examiner noted the fundraising group called Club for Growth invited prospective Republican candidates for the 2024 presidential election to the annual donor retreat in March.
However, Trump is not included on the guest list.
Advertisement - story continues below
David McIntosh, the president of Club for Growth, said the decision was nothing personal.
"The party should be open to another candidate," McIntosh said on Monday, the Examiner reported.
The outlet noted at least six likely candidates are on the list, including Florida Gov. Ron DeSantis (R), former United Nations Ambassador Nikki Haley, former Vice President Mike Pence, former Secretary of State Mike Pompeo, Sen. Tim Scott (R-SC), and Gov. Glenn Youngkin (R-VA).
Additionally, McIntosh pointed out Trump's presence during the midterm elections may have hurt the party.
Advertisement - story continues below
"Trump was on the ballot," he said.
McIntosh added, "So I worry that when we get into a general election, if Trump is the nominee, they're going to be able to take a chunk of Republican votes."
Should Trump be invited to the retreat?
According to an early poll on the 2024 election conducted by the Club for Growth Action, Trump is in the lead with 37% while DeSantis is in second with 33%.
The poll was conducted from Jan. 17 to 23 and surveyed 3,015 likely Republican primary voters across the nation.
In January, it was reported by The New York Times that Trump was not exactly raking in the cash from donors.
Advertisement - story continues below
Trump's campaign shared that he had raised $9.5 million from Nov. 15 through the end of 2022.
Steve Cheung, a spokesman for the Trump campaign, explained how Trump still remains the party's top fundraiser.
"The campaign built out a second-to-none operation both on the national level and in early states since announcing," Cheung told The Times.
He added, "The president will wage an aggressive and fully funded campaign to take our country back from Joe Biden and Democrats who seek to destroy our country."
Truth and Accuracy
We are committed to truth and accuracy in all of our journalism. Read our editorial standards.
Comment Down Below
Conversation