News
Prince Harry Claims He Was Physically Attacked by Prince William in New Book: Report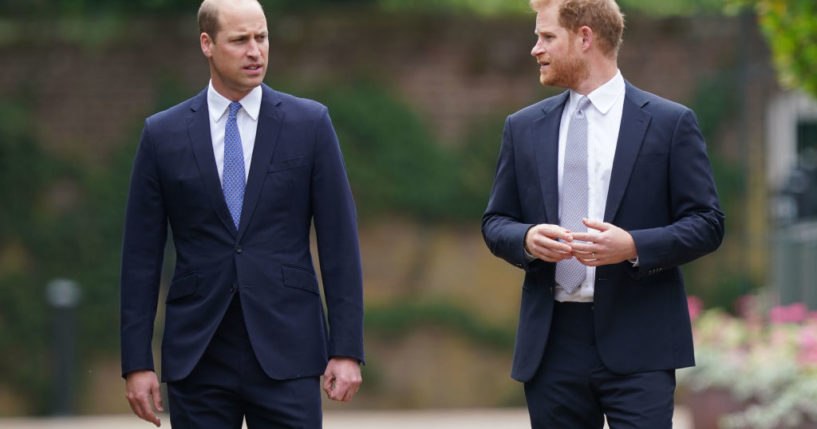 Prince Harry is revealing shocking bombshells about his brother Prince William in his upcoming autobiography "Spare."
In his new book, Harry claims in 2019 William called his wife, actress Megan Markle "difficult," "rude" and "abrasive," which led to a physical altercation between the brothers, The Guardian reported. The outlet obtained a copy of the book.
Harry wrote that William was already "piping hot" when he arrived to his home in Nottingham Cottage, with the intention to discuss "the whole rolling catastrophe" of their relationship and issues with the press.
Advertisement - story continues below
Harry called his brother's choice of words about his wife a "parrot[ing of] the press narrative." 
"He is not holding anything back."@michaelstrahan with a look at his interview with Prince Harry ahead of the release of his memoir "Spare" — which covers his relationship with Prince William, his time in the military and much more. Watch Monday on @GMA. https://t.co/me8QGyt663 pic.twitter.com/UkXqIO4faL

— Good Morning America (@GMA) January 5, 2023
William claimed that he was trying to help him.
"Are you serious? Help me? Sorry – is that what you call this? Helping me?" Harry responded.
Advertisement - story continues below
Harry claimed that this angered William even more as he stepped forward spewing profanity at him.
At this point, Harry wrote that he was scared and walked away from the situation, entering the kitchen, with his brother, still angry, following behind him.
Harry wrote that he told his brother, "Willy, I can't speak to you when you're like this" after handing him a glass of water.
He added:
"He set down the water, called me another name, then came at me. It all happened so fast. So very fast. He grabbed me by the collar, ripping my necklace, and he knocked me to the floor. I landed on the dog's bowl, which cracked under my back, the pieces cutting into me. I lay there for a moment, dazed, then got to my feet and told him to get out."
Advertisement - story continues below
On January 9, Harry's sit-down interview with "Good Morning America" co-anchor Michael Strahan will air in full ahead of the release of his autobiography on January 10.
Truth and Accuracy
We are committed to truth and accuracy in all of our journalism. Read our editorial standards.
Comment Down Below
Conversation