News
Priscilla Presley Talks About What the Most Difficult Parts of 'Elvis' Movie Were to Watch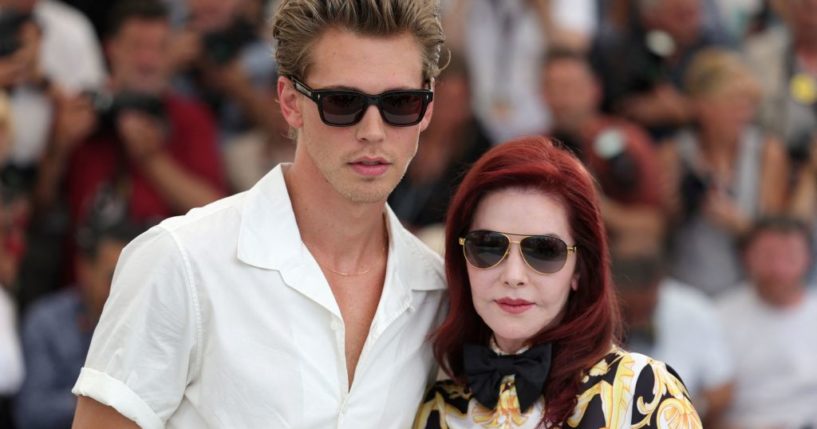 On the 45th anniversary of his death, Priscilla Presley, the former wife of singer Elvis Presley spoke about the new biopic "Elvis" and his relationship with his manager Colonel Tom Parker.
Priscilla Presley spoke to "Today" and praised the director of the film, Baz Lurhmann.
"I mean, what a great movie. Baz Lurhmann I have to say is a genius. I don't know anyone else who could have done this move like he did," she said.
Advertisement - story continues below
Priscilla Presley said that she "was a little concerned at first" when she heard that Lurhmann would be doing the movie.
"I actually met him. I invited him to my home. We spent about four hours together. He put me a little at ease, but still I didn't know how it was gonna come out," she said.
She said she went to a private screening of the film with Jerry Schilling, who was a close friend of Elvis Presley, and it left them speechless.
"And at the end we went, "Wow, this is Elvis. Truly it is Elvis," she said.
Advertisement - story continues below
Priscilla Presley also shared what the most difficult part was for her to see in the movie.
"It was about Colonel and Elvis and Elvis's dream to take his career further. He wanted to do movies and serious movies and Colonel Parker just he should have really probably stayed a publicist because he didn't take Elvis where he wanted to be and that was hard because I lived it," she said.
Priscilla Presley added that she "lived the arguments that they had" and "Elvis trying to explain that he didn't want to do the movies with all the girls and the beaches."
Elvis Presley wanted to be a serious actor and she said "living that with him and watching the movie brought back a lot of memories."
Advertisement - story continues below
Despite the difficult relationship between Elvis Presley and the Colonel, Priscilla Presley has made peace with Parker.
"There was two colonels. There was the colonel that was the manager and and there's colonel that was very very sweet and very very nice," she said.
In 1977, Elvis Presley died from a heart attack. He was 42 years old.
Graceland, Elvis Presley's home, was opened to the public for tours in 1982 because of the efforts of Priscilla Presley and executors of his estate.
Advertisement - story continues below
It has attracted over 20 million visitors from every state and nearly every country of the world, according to the Graceland website.
Speaking on keeping Elvis Presley's legacy alive, Priscilla Presley said, "It's a big responsibility" but she wants "to carry it out and give him the things he always wanted to do and wanted in his life."
Truth and Accuracy
We are committed to truth and accuracy in all of our journalism. Read our editorial standards.
Comment Down Below
Conversation