News
Psaki Blames Criticism of Harris on Racism and Sexism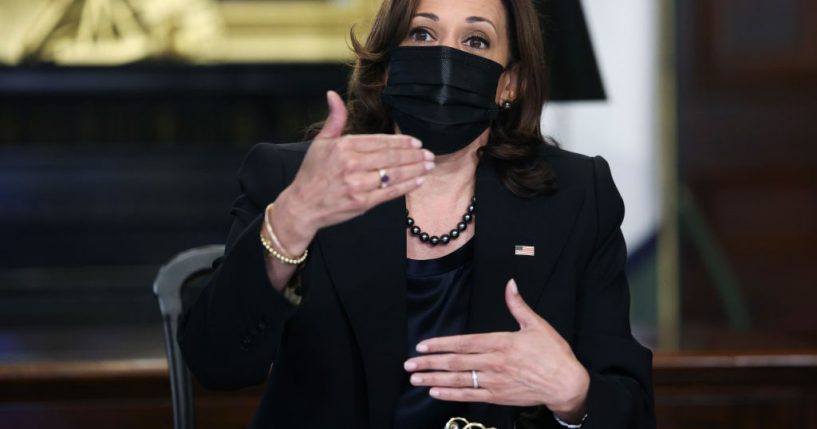 White House Press Secretary Jen Psaki is suggesting that Vice President Kamala Harris has been subjected to criticism due to sexism and racism.
During a Politico "Women Rule" event, Psaki said, "I do think that it has been easier and harsher from some in the right wing who have gone after her because she is the first woman, the first woman of color. I'm not suggesting anyone will acknowledge that publicly."
"One of the things I really admire about the vice president: She is the first African American, woman of color, Indian American woman to serve in this job — woman," she continued. "It's a lot to have on your shoulders."
Advertisement - story continues below
She added that she believes some criticism of Harris has been "been beyond because of her identity."
Psaki's comments come in the wake of a report from CNN that claimed that White House aides are "worn out by what they see as entrenched dysfunction and lack of focus" on the part of Harris and her staff.
The report also said that the vice president " feels constrained in what she's able to do politically."
Psaki tweeted apparently in response to the story, "For anyone who needs to hear it. [Vice President Kamala Harris] is not only a vital partner to [President Biden] but a bold leader who has taken on key, important challenges facing the country — from voting rights to addressing root causes of migration to expanding broadband."
Advertisement - story continues below
And White House Chief of Staff Ron Klain said Harris is "doing a magnificent job."
"She's delivering for the American people. Every day she's doing a fantastic job whether it's on domestic matters or international matters," he added.
A USA Today/Suffolk poll released earlier this month found that just 28% of Americans say they approve of Harris' job performance while 51% disapprove and 21% say they are undecided.
Truth and Accuracy
We are committed to truth and accuracy in all of our journalism. Read our editorial standards.
Comment Down Below
Conversation