News
Psaki Fires Back at Ted Cruz After He Called Biden's Supreme Court Promise 'Offensive'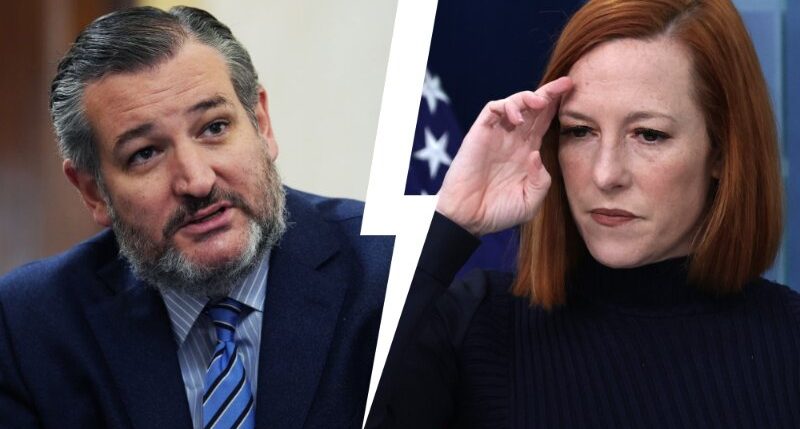 White House Press Secretary Jen Psaki responded to Sen. Ted Cruz's (R-Texas) claim that President Joe Biden's pledge to nominate a Black woman to the Supreme Court is "offensive."
During a White House press briefing Tuesday, Psaki told reporters, "Just over a year ago, the previous president also promised to select a woman for the Supreme Court. Not only were there no complaints about choosing a nominee from a specific demographic, from the same corners, but there was widespread praise of now-Justice Barrett on those grounds with Republican lawmakers highlighting that they thought this was positive for women in America."
She continued, "So, take Senator Cruz himself. He had no objection to Donald Trump promising he'd nominate a woman in 2020 … In fact, he praised her on these grounds."
Advertisement - story continues below
Psaki noted during Barrett's confirmation, Cruz said, "I think you're an amazing role model for little girls. What advice would you give little girls?"
Watch Psaki's comments below:
"He had no objection to Donald Trump promising he'd nominate a woman in 2020 … In fact, he praised the nominee on these grounds."

— WH Press Sec. Jen Psaki calls out Sen. Ted Cruz (R-TX) after he called Biden nominating a Black woman to SCOTUS "offensive." pic.twitter.com/NnUqEe5wct

— The Recount (@therecount) February 1, 2022
During an episode of the podcast "Verdict" with co-host Michael Knowles, Cruz explained, "Black women are, what, 6% of the U.S. population? He's saying to 94% of Americans, 'I don't give a damn about you.'"
Advertisement - story continues below
He added, "And he's also saying, it's actually an insult to Black women. If he came and said, 'I'm going to put the best jurist on the court,' and he looked at a number of people and he ended up nominating a Black woman, he could credibly say, 'Okay, I'm nominating the person who's most qualified.'"
Cruz suggested Democrats will "discriminate based on race."
Other Republicans appear to be open to voting for Biden's nominee, according to Senate Judiciary Committee Chairman Dick Durbin (D-Ill.), as IJR reported.
He told reporters Monday that he had "spoken and texted to several Republican senators that I think may be open to the idea — no promises made — of considering a Biden nominee for the court."
Truth and Accuracy
We are committed to truth and accuracy in all of our journalism. Read our editorial standards.
Comment Down Below
Conversation