Psaki Pressed on Why a Migrant Facility for Children Has Been Reopened Under Biden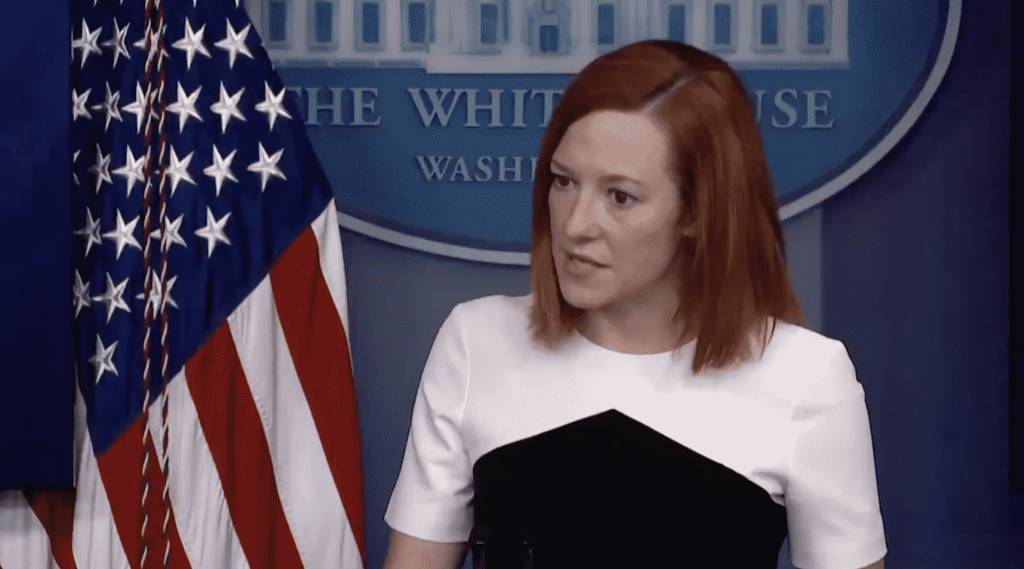 White House Press Secretary Jen Psaki is facing tough questioning about why a former Trump administration facility for migrant children is being reopened after President Joe Biden and Vice President Kamala Harris previously criticized the former president's immigration policy.
When asked during her Tuesday press briefing why the Biden administration is reopening a migrant facility for children in Texas, Psaki claimed it is a "temporary reopening" amid the COVID-19 pandemic and their "intention is very much to close it, but we want to ensure that we can follow COVID protocols as unaccompanied minors come into the United States."
The reporter pointed out it is the same facility that was open under the Trump administration for a month in summer of 2019.
He noted at the time, Biden said, "Under Trump, there have been horrifying scenes at the border of kids being kept in cages."
The reporter mentioned Harris "basically" said, "Babies in cages is a human rights abuse being committed by the United States government."
He asked Psaki how this is different from the facility under Trump.
Watch her comments below:
In a heated exchange, Press Sec. Jen Psaki explains why the Biden admin opened a migrant facility for children pic.twitter.com/1rNXC0VZwn

— NowThis (@nowthisnews) February 23, 2021
"We very much feel that way. These are facilities… let me be clear here, one, there's a pandemic going on," Psaki replied.
She then asked the reporter, "I'm sure you're not suggesting that we have children right next to each other in ways that are not COVID safe are you?"
The reporter reiterated Biden and Harris criticized Trump for administration's policy.
"This is not kids being kept in cages. This is a facility that was opened that's going to follow the same standards as other HHS facilities. It is not a replication, certainly not," Psaki claimed.
She continued, "That is never our intention of replicating the immigration policies of the past administration."
Psaki said the administration's goal is not to expel migrant children. Instead, it is to find "safe" places where they are following COVID protocols.
"Our goal is for them to then be transferred to families or sponsors. So this is our effort to ensure that kids are not in close proximity and that we're abiding by the health and safety standards that the government has been set out," she said.

According to The Washington Post, Mark Weber, a spokesman for the Department of Health and Human Services, told the paper that "the facilities received a bad rap under the Trump administration because many people associated them with the detention centers run by Immigration and Customs Enforcement."
The Post reports that he claimed "children always received good care and that never wavered between administrations."