News
'It Affected Everybody:' Queen's Biographer Opens Up About Princess Diana's Death 25 Years Later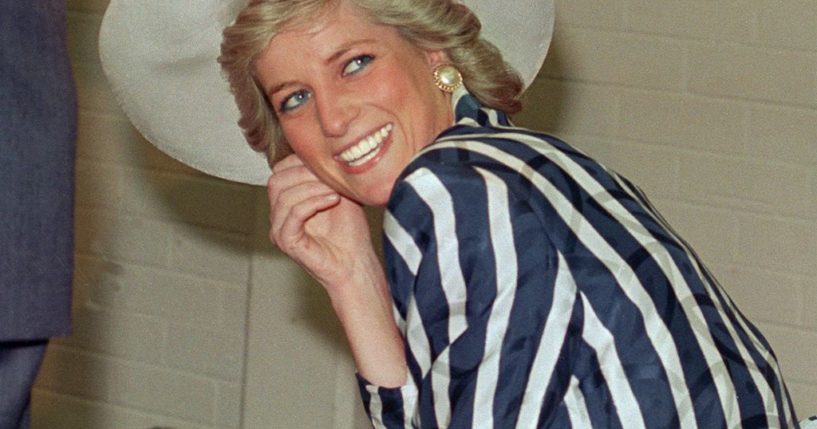 Princess Diana's death still impacts the world 25 years later.
"It was such a shock that it remains imprinted on your mind,"  Ingrid Seward, Queen Elizabeth's biographer, told People. "There are very few moments like those in history."
Seward also knew Princess Diana personally and said that she remembers where she was when she heard the news that the Princess had died.
Advertisement - story continues below
"I remember where I was in every tiny detail when I heard about Diana. It affected everybody. Almost everyone in the world remembers where they were that day — it was an extraordinary, global phenomenon," she said.
Ed Perkins, director of the new HBO documentary "The Princess," which gives an intimate look at the life of Princess Diana said, "This is a story of someone who managed to effect change in people's lives. And continues to do so," according to People.
"You had someone who people could project their own hopes and dreams and fears onto and find a strangely personal connection to. It was only once she was gone that lots of people realized what they'd lost," he continued.
Advertisement - story continues below
On August 31, 1997, Princess Diana died in a car crash in Paris, France. She was 36 years old, per History.
Dodi Al-Fayed, who Princess Diana had a relationship with, and her driver Henri Paul also died in the crash.
Princess Diana's funeral was held five days after her death. It was held in London. An estimated one million people lined up on the route to where her funeral was held, according to History.
Princess Diana's two sons Prince William and Prince Harry were only 15 and 12 years old respectively at the time of her death.
Prince Harry, now 37, opened up about his mother's death in an AppleTV+ docuseries titled "The Me You Can't See," which he co-created with Oprah Winfrey.
Advertisement - story continues below
"I was so angry with what happened to her and the fact that there was no justice at all. Nothing came from that. The same people who chased her into the tunnel, photographed her dying on the backseat of that car," he said, per People.
Truth and Accuracy
We are committed to truth and accuracy in all of our journalism. Read our editorial standards.
Comment Down Below
Conversation