News
Rand Paul's Feud With Fauci Continues During Senate Hearing Over Vaccinations in Children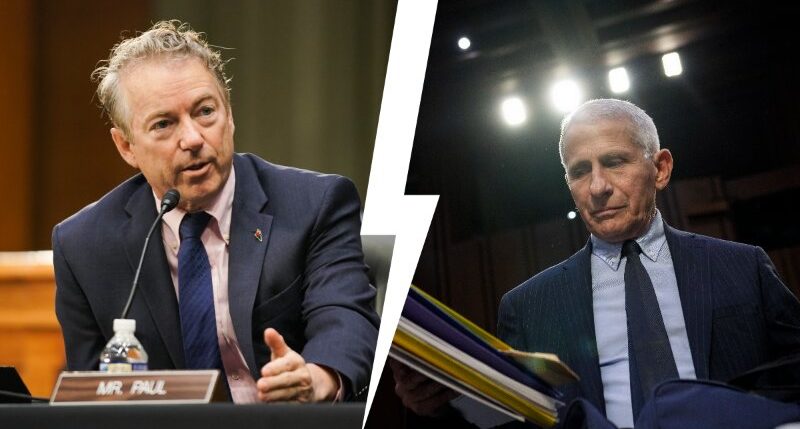 Dr. Anthony Fauci and Sen. Rand Paul (R-Ky.) sparred over COVID-19 vaccinations in children.
During a Senate hearing on Wednesday focused on the Biden administration's response to monkeypox, Paul played a video clip of Fauci previously saying a patient who had the flu did not need a flu shot.
"The best vaccination is to get infected yourself," Fauci said.
Advertisement - story continues below
Paul questioned why Fauci previously embraced immunology in 2004 and why he does not now with COVID-19 in children.
Fauci suggested the video Paul was referring to was taken out of context.
"As a matter of fact, Reuters fact check looked at that and said, 'Fauci's 2004 comments do not contradict his pandemic actions," Fauci said.
He claimed he has "never, ever denied fundamental immunology. In fact, I wrote the chapter in the textbook of medicine on fundamental immunology."
Advertisement - story continues below
Paul went on to press Fauci on vaccine royalties.
"We've been asking you, and you refuse to answer, whether anyone on the vaccine committees gets royalties from the pharmaceutical companies. I asked you last time, and what was your response? We don't have to tell you," Paul said.
Watch their exchange below:
He continued, "But I tell you this, when we get in charge, we're going to change the rules, and you will have to divulge where you get your royalties from … and if anyone on the committee has a conflict of interest we're going to learn about. I promise you that."
Advertisement - story continues below
Last month, Fauci announced he would be stepping down from government service.
"So long as I'm healthy, which I am, and I'm energetic, which I am, and I'm passionate, which I am, I want to do some things outside of the realm of the federal government," Fauci said during an interview.
Paul reacted to Fauci's announcement on Twitter, as IJR reported.
"Fauci's resignation will not prevent a full-throated investigation into the origins of the pandemic," Paul wrote.
Advertisement - story continues below
He added, "He will be asked to testify under oath regarding any discussions he participated in concerning the lab leak."
Truth and Accuracy
We are committed to truth and accuracy in all of our journalism. Read our editorial standards.
Comment Down Below
Conversation