News
RNC Censures Cheney, Kinzinger Over Involvement on Jan. 6 Select Committee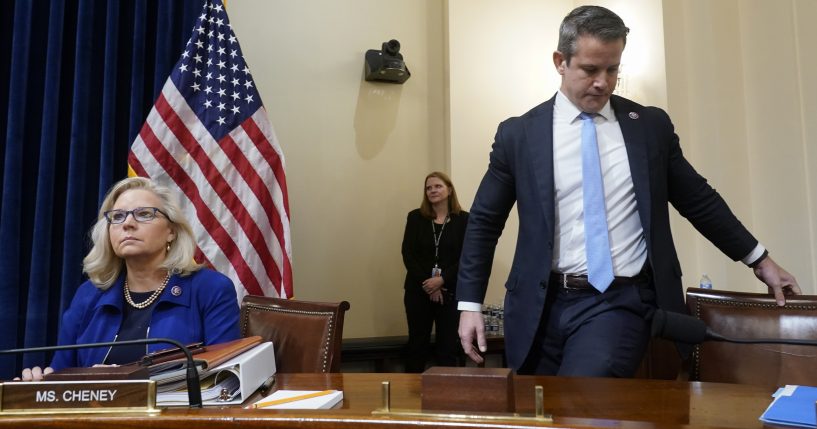 Republican National Committee members have censured Reps. Liz Cheney (R-Wyo.) and Adam Kinzinger (R-Ill.) for their involvement on the January 6 select committee.
According to Axios, the resolution suggests Cheney and Kinzinger participated in the "persecution of ordinary citizens engaged in legitimate discourse" through their work with the committee.
Several have spoken out against the resolution, including Rep. Jamie Raskin (D-Md.), a committee member.
Advertisement - story continues below
Raskin said Cheney "should wear it as a badge of pride," adding, "It's a scandal, it's an outrage and it's a threat to our constitutional order what they're doing, and generations to come will celebrate the courage of Liz Cheney and Adam Kinzinger."
Sen. Mitt Romney (R-Utah) criticized the measure to rebuke the lawmakers, as IJR reported.
"Shame falls on a party that would censure persons of conscience, who seek truth in the face of vitriol," Romney tweeted.
He added, "Honor attaches to Liz Cheney and Adam Kinzinger for seeking truth even when doing so comes at great personal cost."
Advertisement - story continues below
Additionally, Sen. Bill Cassidy (R-La.) reacted to the resolution.
"The RNC is censuring Liz Cheney and Adam Kinzinger because they are trying to find out what happened on January 6th – HUH?" Cassidy tweeted.
Harmeet Dhillon, national committeeperson from California and one of the sponsors of the resolution, told Politico it is "not about them being anti-Trump."
She continued, "There are plenty of other people in the party who are anti-Trump whose names don't appear in the resolution. These two took specific action to defy party leadership."
Kinzinger responded to the measure, saying his "efforts will continue to be focused on standing up for the truth and working to fight the political matrix that's led us to this point."
Advertisement - story continues below
Cheney also responded in a statement, emphasizing that she "will never stop fighting for our constitutional republic. No matter what."
Truth and Accuracy
We are committed to truth and accuracy in all of our journalism. Read our editorial standards.
Comment Down Below
Conversation