IJR
Rubio Warns Wall Street To Be Aware of 'The Enormity of China as a Geo-Economic Threat'
Sen. Marco Rubio (R-Fla.) is urging Wall Street not to forget "communist China" is a "geo-economic threat."
In an op-ed published by The American Prospect, Rubio blasted Wall Street for "growing more tightly integrated with China than ever before."
Rubio explained, "Chinese companies that produce surveillance technology and weapons of war that could one day kill Americans finance their investments with Wall Street capital."
Advertisement - story continues below
He acknowledged Republicans have often been careful to intervene due to concerns about the "free market."
"American capital markets are increasingly a source of funds for China's most strategically important companies," Rubio wrote.
Calling it "the height of hypocrisy," Rubio continued, "U.S. corporations with lucrative business ties to the Chinese Communist Party will boycott states here over anti-abortion laws, while Beijing systematically sterilizes Uyghur women. They routinely inflame divisive race issues within the U.S. while marginalizing African American actors or erasing Tibetan characters to keep Chinese audiences happy."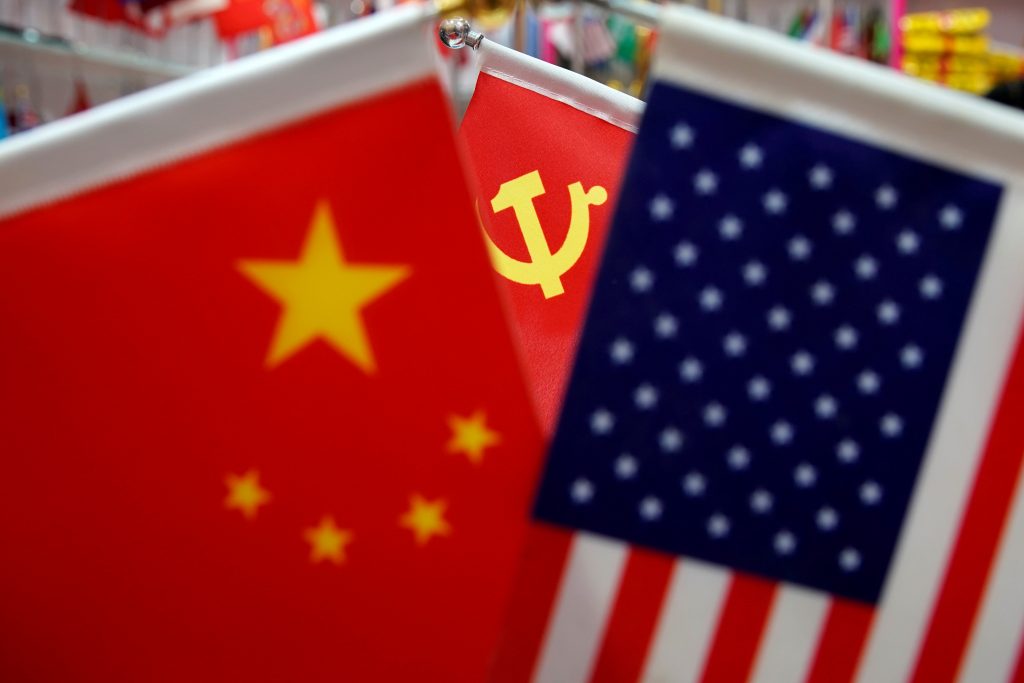 Advertisement - story continues below
The senator argued, "In instances when the U.S. government has acted, our financial sector, fearful of losing out on a lucrative investment opportunity, often intervenes to protect state-tied Chinese firms."
Rubio mentioned the Trump administration's call for delisting of Chinese companies tied to Beijing's military from the stock market.
He noted Wall Street ultimately "went to bat to ensure" three Chinese telecommunications firms "complicit in state censorship" were spared.
"More fundamentally, Wall Street advances the goals of the CCP with its investment in China, which needs American capital to grow its economy," Rubio wrote.
Proposing legislative solutions, Rubio suggested, "We should ban any U.S. investments in Communist Chinese military companies."
Advertisement - story continues below
He pointed to his Taxpayers and Savers Protection (TSP) Act in 2019 to "ensure the retirement savings accounts of federal workers and service members didn't end up invested in Chinese companies tied to the People's Liberation Army or engaged in human rights abuses."
Another solution Rubio proposed is prohibiting Chinese companies on the U.S. Department of Commerce Entity List or the U.S. Department of Defense list of Communist Chinese military companies access to U.S. capital markets.
"Americans from across the political spectrum should feel emboldened by the growing bipartisan awakening to the threat that the CCP poses to American workers, families, and communities," Rubio wrote.
He concluded, "As we deploy legislative solutions to tackle this challenge, Democrats must not allow our corporate and financial sectors' leftward shift on social issues to blind them to the enormity of China as a geo-economic threat."
Truth and Accuracy
We are committed to truth and accuracy in all of our journalism. Read our editorial standards.
Conversation