News
Rumble Says It Is Offering Joe Rogan a Deal to Leave Spotify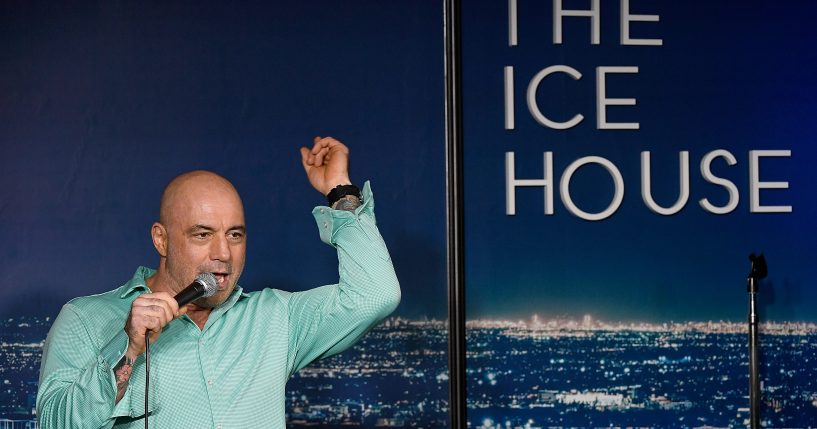 Podcast host Joe Rogan received support from streaming platform Rumble after receiving backlash over comments on his show.
Rumble posted a letter from the company's CEO Chris Pavlovski, saying, "We stand with you, your guests, and your legion of fans in desire for real conversation. So we'd like to offer you 100 million reasons to make the world a better place."
He continued, "How about you bring all your shows to Rumble, both old and new, with no censorship, for 100 million bucks over four years?"
Advertisement - story continues below
Concluding his letter, Pavlovski said, "This is our chance to save the world. And yes, this is totally legit."
Hey @joerogan, we are ready to fight alongside you. See the note from our CEO @chrispavlovski… pic.twitter.com/G7ahfNNjtP

— Rumble (@rumblevideo) February 7, 2022
The letter comes only a day after Spotify CEO Daniel Ek sent a memo to the company's employees, apologizing for the way Rogan's controversy continues to "impact" them, as IJR reported.
He added, "Not only are some of Joe Rogan's comments incredibly hurtful – I want to make clear that they do not represent the values of this company. I know this situation leaves many of you feeling drained, frustrated, and unheard."
Advertisement - story continues below
According to Ek, Spotify "had conversations with Joe and his team about some of the content in his show, including his history of using some racially insensitive language."
He noted Rogan chose to remove some episodes of his show following the conversations and "his own reflections."
Ek's memo continues, "While I strongly condemn what Joe has said and I agree with his decision to remove past episodes from our platform, I realize some will want more. And I want to make one point very clear – I do not believe that silencing Joe is the answer."
The company's CEO argued they "should have clear lines around content and take action when they are crossed, but canceling voices is a slippery slope. Looking at the issue more broadly, it's critical thinking and open debate that powers real and necessary progress."
Videos of Rogan using the "n-word" resurfaced this week.
Truth and Accuracy
We are committed to truth and accuracy in all of our journalism. Read our editorial standards.
Comment Down Below
Conversation