News
Paul Ryan Shoots Down Trump's Election Fraud Claims: He 'Legitimately Lost'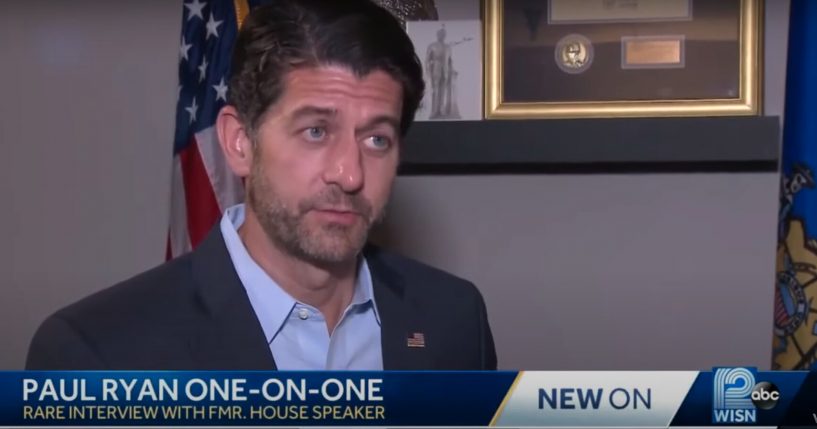 Former House Speaker Paul Ryan (R-Wisc.) says former President Donald Trump did not lose the election as a result of widespread fraud.
During an interview with WISN on Monday, Ryan said, "President Trump lost the election, Joe Biden won the election."
His comments come as Wisconsin state lawmakers are moving forward with a forensic audit of the state's presidential election results. Biden won the state by more than 20,000 votes.
Advertisement - story continues below
"It was not rigged. It was not stolen. Donald Trump lost the election. Joe Biden won the election. It's really clear," Ryan added. "He exhausted the court challenges. None of them went his direction, and so he legitimately lost. Is there mischief and shenanigans in elections? Sure. Is there fraud? Yes. Was it organized to the extent that it would have swung the electoral college and the presidential election? Absolutely not."
Watch the video below:
Additionally, Ryan said, "I think it's a big mistake for the Republican Party to be a party about a person or personality. And I think we'll just keep losing if we wrap ourselves around one person. We have not lost this much this fast in a long, long time."
Advertisement - story continues below
The former House speaker also said he is not interested in running for the presidency in 2024, "I like being where I am right now, a private citizen with a great family life, working on some big ideas at think tanks and teaching young minds at Notre Dame."
He also said he does not foresee himself running for office in the future but added, "Who knows what the future holds down the road, but nothing in the near future, that's for sure."
Truth and Accuracy
We are committed to truth and accuracy in all of our journalism. Read our editorial standards.
Comment Down Below
Conversation