News
Secret Service Responds to Demands From GOP Senators for Biden Visitor Logs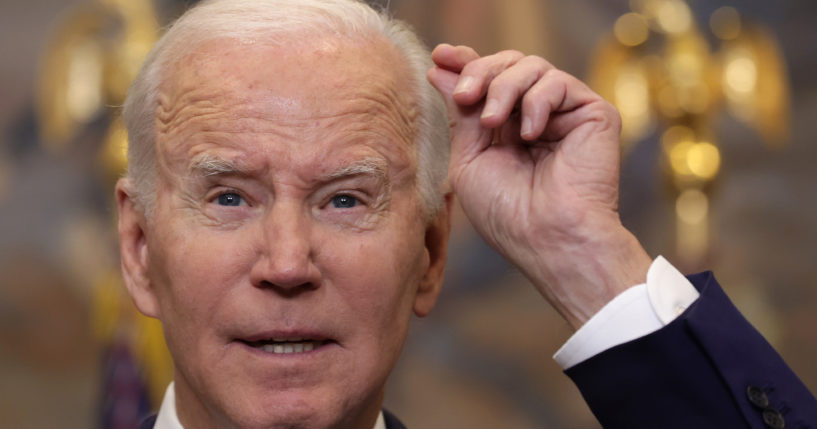 Republican senators called on the FBI to obtain visitor logs of locations where classified documents related to President Joe Biden have been discovered.
The Secret Service told The Washington Examiner the agency is "gathering" information after the senators called for a list of "all individuals" who have visited the locations.
The Secret Service shared it is evaluating a letter sent by Sens. Chuck Grassley (R-Iowa) and Ron Johnson (R-Wis.) and is "currently in the process of gathering" certain information.
Advertisement - story continues below
Additionally, the agency is reportedly "working through appropriate channels" to find what "may be responsive to Congressional inquiries."
Anthony Guglielmi, a spokesman for the Secret Service, told the Examiner, "We are in receipt of Senator Grassley's letter and it is currently is being reviewed."
He shared the agency does not maintain "formal and comprehensive visitor logs for protectee residences."
Guglielmi continued, "What I mean by that is there is not a system of validated visitor logs like you find at the White House or other government facilities that fall under the Presidential Records Act."
Advertisement - story continues below
Still, he said certain records are maintained when it comes to visitors, including "certain contractors" or "workers."
Additionally, the FBI puts together information related to the "law enforcement and criminal justice" past of visitors of protected sites.
Should they release the visitor logs?
When it comes to Grassley and Johnson's letter, Guglielmi explained to the Examiner the Secret Service does "not have an estimate as of yet" for when it can release visitor records related to Biden's home in Delaware.
The letter penned by Grassley and Johnson was sent to United States Secret Service Director Kimberly Cheatle earlier this week.
NEW: Senators Ron Johnson and Chuck Grassley are pressing Secret Service to — by Feb. 2 — hand over visitor logs for all Biden classified document scandal locations, according to a letter first obtained by @dcexaminer https://t.co/AtaLa5z3yj

— Gabe Kaminsky (@gekaminsky) January 23, 2023
Advertisement - story continues below
"We write today relating to the discovery of 'documents marked classified from Joe Biden's vice presidency' that have been found at multiple locations.[1]  Since July 30, 2021, we have raised concerns about whether then-Vice President Joe Biden stored and archived government records in compliance with federal records laws," the senators wrote. 
The letters continued, "According to reports, your agency is 'prepared to turn over documentation of visitors to [President] Biden's Delaware home if requested by Congress.'[2]  Accordingly, as part of our ongoing congressional investigation, we request that no later than February 2, 2023, the Secret Service provide a full and complete list of all individuals who entered the locations where classified records relating to then-Vice President Biden's tenure have been identified."
Truth and Accuracy
We are committed to truth and accuracy in all of our journalism. Read our editorial standards.
Comment Down Below
Conversation