News
Dem Senator Shifts Position to Support Bill Codifying Abortion Access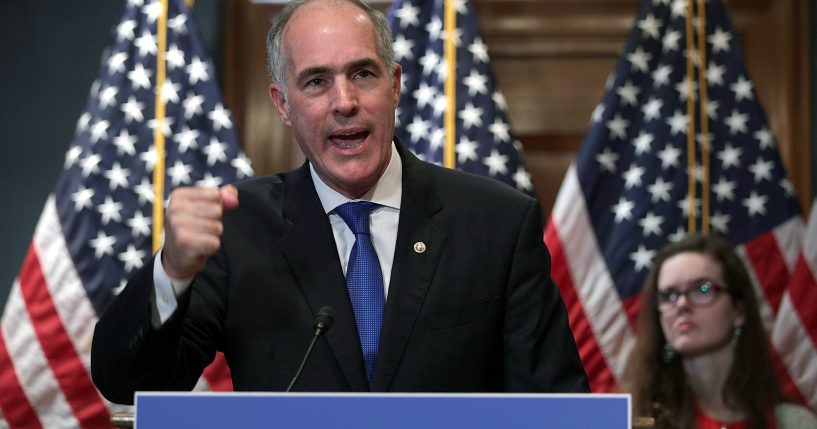 Sen. Bob Casey (D-Pa.) a known pro-life Democrat, is voicing his support for a bill to codify abortion rights.
"This week, I will again vote yes to advance debate on the Women's Health Protection Act and I will support the bill if there is a vote on final passage in the future," Casey said in a statement.
He added, "In the nearly three months since the Senate last voted on the Women's Health Protection Act, the circumstances around the entire debate on abortion have changed."
Advertisement - story continues below
The statement continues, "In light of the leaked Supreme Court decision draft overturning Roe v. Wade, and subsequent reports that Republicans in the U.S. House and Senate will introduce legislation to enact a nationwide six-week ban, the real question of the moment is: Do you support a categorical ban on abortion?"
Casey explained, "During my time in public office, I have never voted for — nor do I support — such a ban."
Read the statement below:
News: Bob Casey, whose dad is literally the namesake behind Planned Parenthood v Casey, says he'll support the Women's Health Protection Act. #PASen pic.twitter.com/Q82WPuZ9IB

— Eric Michael Garcia (@EricMGarcia) May 10, 2022
Advertisement - story continues below
NBC News noted Casey is the son of former Governor of Pennsylvania Bob Casey Sr. who was an opponent of legal abortion and defended the restrictions in his state in the Supreme Court case Planned Parenthood v. Casey.
When asked whether his personal beliefs on abortion have changed, Casey said it was "really just about a bill."
He continued, "I do think that when an issue is of such concern to folks all across the country, especially women and their families, you should make it clear how you're going to vote on a bill even though we're not at … the final passage."
On Wednesday, the Senate is expected to take up the bill.
Senate Majority Leader Chuck Schumer (D-N.Y.) said, "I ask my colleagues to think carefully about their vote, to grapple with the impact of a world without Roe, because all of us will have to answer for this vote for the rest of our time in public office."
Advertisement - story continues below
Casey previously responded to the leak of the draft decision.
He said he had "serious concerns about what overturning almost 50 years of legal precedent will mean for women in states passing near or total bans on abortion."
The Washington Post pointed out Casey helped to advance the bill this year.
Still, he supported a ban on abortion after 20 weeks of pregnancy and the Hyde Amendment, barring federal funding for abortions.
Truth and Accuracy
We are committed to truth and accuracy in all of our journalism. Read our editorial standards.
Comment Down Below
Conversation