News
Sources Say Boss of Oil Giant Has Plans to Scale Back Investments in Green Energy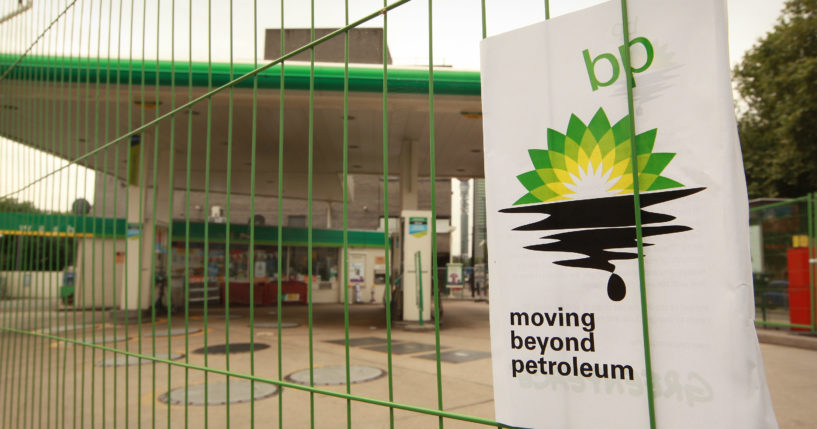 Sources shared what plans the CEO of oil giant BP has when it comes to investing in green energy.
Individuals familiar with recent discussions told The Wall Street Journal BP boss Bernard Looney has plans to scale back elements of the company's push into renewable energy.
The individuals shared with the newspaper that Looney is "disappointed in the returns from some of the oil giant's renewable investments and plans to pursue a narrower green-energy strategy."
Advertisement - story continues below
Looney has told some people close to BP it "needs to do more to convince shareholders of its strategy to maximize profits in areas where it has a competitive advantage, including its legacy oil-and-gas operations," The Wall Street Journal reported.
Additionally, the sources told the outlet, in some of the conversations, Looney explained his plans to not place a large importance on what are known as ESG goals.
The Journal notes ESG goals are a "catchall term for environmental, social and governance."
Looney said placing less of an emphasis on the goals would make it clear they are not taking the company away from its ability to deliver profits, according to the sources.
Advertisement - story continues below
The sources told the Journal Looney is calling the decision a "modest short-term course correction" instead of a major pivot.
During an interview in February 2022 with Nicolai Tangen, head of Norges Bank Investment Management, Looney addressed a misconception about the company and renewable energy.
"One of the misconceptions about our strategy is that we're going from oil to renewables. That is not what we are doing," Looney said.
He then said oil and gas remain are at the center of BP and will help "transition growth engines" like electric-vehicle charging and bioenergy.
Looney added, "Transition does not equal lower returns."
Advertisement - story continues below
On Tuesday, The New York Times reported oil and gas companies are expecting this year to be profitable.
However, revenues and profits should decrease below those of last year.
As The Times explains, "And even while celebrating their profits, executives caution that the oil business is subject to abrupt swings in supply and demand."
Truth and Accuracy
We are committed to truth and accuracy in all of our journalism. Read our editorial standards.
Comment Down Below
Conversation