News
Todd and Julie Chrisley's Request for Bail Denied: Report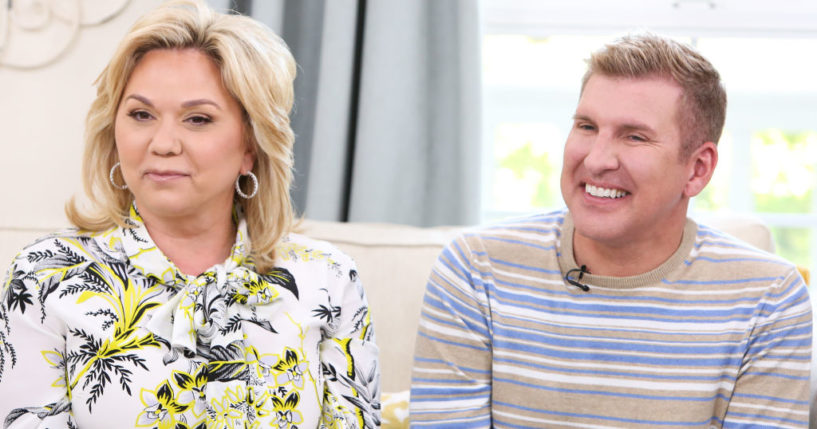 Reality TV stars Todd Chrisley and Julie Chrisley's request for bail has been denied, according to a report.
Court records show a judge denied the pair's appeal for bail. The judge also denied their request to hold off on their surrender date for three more weeks, per Fox 5 Atlanta
In a previous statement obtained by People, Alex Little of Burr & Forman LLP, Todd Chrisley's attorney, spoke about their appeal following their sentencing in November.
Advertisement - story continues below
"Yesterday was a difficult day for the Chrisley family. But Todd and Julie are people of faith, and that faith gives them strength as they appeal their convictions. Their trial was marred by serious and repeated errors, including the government lying to jurors about what taxes the couple paid," he said.
He added that they were "optimistic about the road ahead."
Todd Chrisley and Julie Chrisley were convicted in June of  "conspiring to defraud Atlanta banks" and will begin their combined 19-year prison sentence on Jan. 17. They will both be serving their sentences in two different federal prison camps in Florida.
Advertisement - story continues below
"The seriousness of the Chrisleys' crimes cannot be understated. After they defrauded community banks out of tens of millions of dollars, they hid millions of dollars from the IRS, all while going on television to boast about how much they spend on designer clothes. And when they learned that they were under investigation for those crimes, they involved their own family members and friends to obstruct justice," prosecutors wrote, according to a 71-page sentencing memorandum obtained by Channel 2 out of Atlanta.
Veteran defense attorney Paul Cambria spoke to People about what the couple will be experiencing once they start their sentences.
"It's still confinement, but a camp is the best place to be," he said.
He added, "They're almost like a college dormitory situation. There's usually no fences or barbed wire, or things like that. There's obviously monitors and cameras and so on, but it is a fairly relaxed atmosphere."
Cambria also revealed that they will be given "more freedom" compared to other prisons, and will be allowed to "move around the campus, so to speak."
Advertisement - story continues below
"It isn't like they're locked in a cell," he said.
Truth and Accuracy
We are committed to truth and accuracy in all of our journalism. Read our editorial standards.
Comment Down Below
Conversation