News
Top Senate Dem: 'Trump Was Right' About TikTok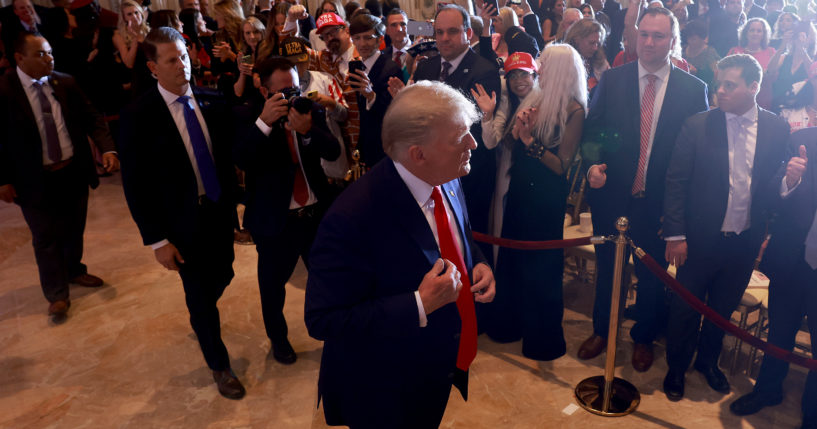 A top Senate Democrat has at least one thing he agrees with former President Donald Trump on.
During an appearance on "Fox News Sunday" Senate Intelligence Committee Chairman Mark Warner (D-VA) told host Shannon Bream he believed Trump was right about TikTok.
"Well, I think Donald Trump was right. I mean, TikTok is an enormous threat," Warner said.
Advertisement - story continues below
Watch his comments below:
Virginia Democrat Sen. Mark Warner on TikTok: "I think Donald Trump was right. TikTok is an enormous threat." pic.twitter.com/8g2fRwxrF7

— RNC Research (@RNCResearch) November 20, 2022
He went on to explain, "So, if you're a parent, and you've got a kid on TikTok, I would be very, very concerned. All of that data that your child is inputting and receiving is being stored somewhere in Beijing."
In 2020, Trump signed an executive order to impose broad sanctions on the social media platform.
Advertisement - story continues below
The order outlawed any transactions between TikTok's parent company, ByteDance, and U.S. citizens over national security reasons.
TikTok declared at the time it was "shocked" by the move, saying the Trump administration "paid no attention to facts, dictated terms of an agreement without going through standard legal processes, and tried to insert itself into negotiations between private businesses."
Do you think Trump was right about TikTok?
The company claimed the order "sets a dangerous precedent for the concept of free expression and open markets."
In June 2021, President Joe Biden revoked Trump's executive order seeking to ban TikTok and WeChat.
Still, last week, Federal Bureau of Investigation Director Christopher Wray expressed his concern with TikTok's operations in the United States.
Advertisement - story continues below
"We do have national security concerns at least from the FBI's end about TikTok," Wray told members of the House Homeland Security Committee during a hearing.
He continued, "They include the possibility that the Chinese government could use it to control data collection on millions of users. Or control the recommendation algorithm, which could be used for influence operations if they so chose. Or to control software on millions of devices, which gives it opportunity to potentially technically compromise personal devices."
CNBC noted TikTok has claimed it does not store U.S. user data in China, where the law gives the government the ability to force companies to give them internal information.
Truth and Accuracy
We are committed to truth and accuracy in all of our journalism. Read our editorial standards.
Comment Down Below
Conversation