Commentary
Trump Appears to Criticize Calls for Protests of His Potential Arrest to Be Peaceful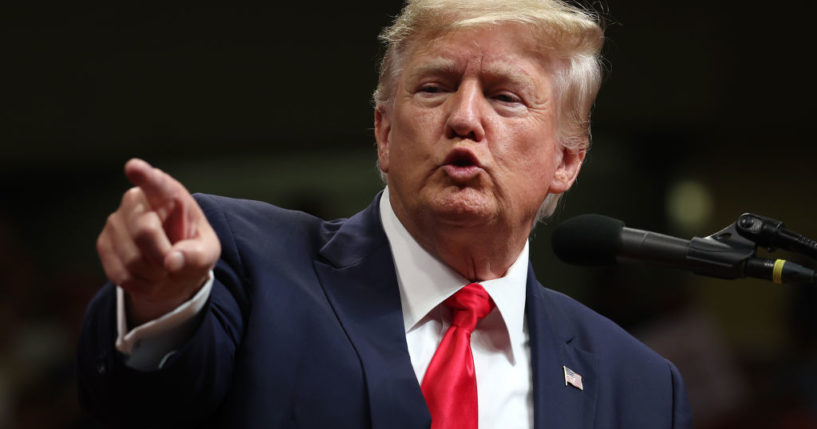 Former President Donald Trump is appearing to take issue with calls for people to be peaceful as he claims the country is "being destroyed."
In a post on his Truth Social, Trump wrote, "WHY WON'T BRAGG DROP THIS CASE? EVERYBODY SAYS THERE IS NO CRIME HERE. I DID NOTHING WRONG! IT WAS ALL MADE UP BY A CONVICTED NUT JOB WITH ZERO CREDIBILITY, WHO HAS BEEN DISPUTED BY HIGHLY RESPECTED PROFESSIONALS AT EVERY TURN. BRAGG REFUSES TO STOP DESPITE OVERWHELMING EVIDENCE TO THE CONTRARY."
He continued:
Advertisement - story continues below
"HE IS A SOROS BACKED ANIMAL WHO JUST DOESN'T CARE ABOUT RIGHT OR WRONG NO MATTER HOW MANY PEOPLE ARE HURT. THIS IS NO LEGAL SYSTEM, THIS IS THE GESTAPO, THIS IS RUSSIA AND CHINA, BUT WORSE. DISGRACEFUL!"
In a separate post, he wrote, "EVERYBODY KNOWS I'M 100% INNOCENT, INCLUDING BRAGG, BUT HE DOESN'T CARE. HE IS JUST CARRYING OUT THE PLANS OF THE RADICAL LEFT LUNATICS. OUR COUNTRY IS BEING DESTROYED, AS THEY TELL US TO BE PEACEFUL!"
Trump's posts come after he predicted he would be arrested on charges stemming from Manhattan District Attorney Alvin Bragg's investigation into alleged hush money payments made to adult film star Stormy Daniels.
He also called for his supporters to "PROTEST, TAKE OUR NATION BACK!"
Advertisement - story continues below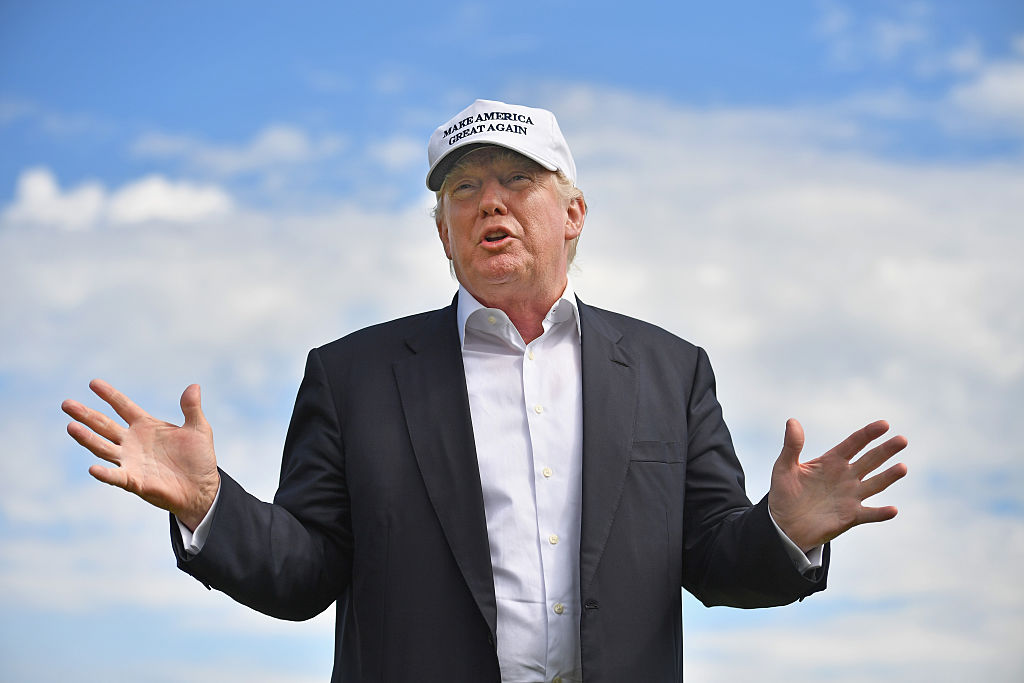 His calls for protests were met with some pushback by Republicans.
House Speaker Kevin McCarthy (R-Calif.) told reporters, "I don't think people should protest this, no."
"We want calmness out there," he continued, adding, "He's not talking in a harmful way, and nobody should."
Meanwhile, Rep. Marjorie Taylor Greene (R-Ga.) said, "I don't think there's anything wrong with calling for protests. Americans have the right to assemble, the right to protest. And that's an important constitutional right. And he doesn't have to say peaceful for it to mean peaceful. Of course, he means peaceful."
Advertisement - story continues below
"Of course, President Trump means peaceful protests," she added.
Trump did not say the protests should not be peaceful or endorse acts of violence in his posts. 
However, he gave the media plenty of room to interpret his post in that way.
He also opened the door for fringe characters who claim to be on his side to interpret his post in that manner as well. 
Advertisement - story continues below
And no matter what his intention was, it is just not wise to be, at the very best, questioning the fairness of remaining peaceful while claiming the country is being "destroyed."
Truth and Accuracy
We are committed to truth and accuracy in all of our journalism. Read our editorial standards.
Comment Down Below
Conversation