News
Trump Attorney Makes Admission About Election Claims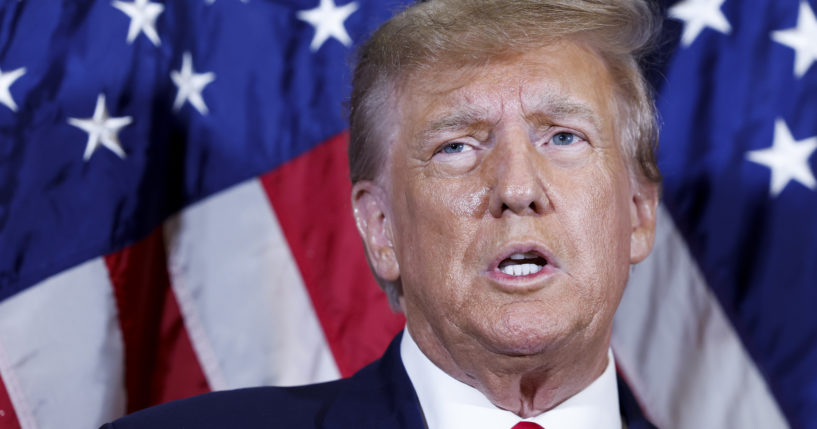 An attorney for former President Donald Trump has admitted to misrepresenting evidence during the former president's attempt to overturn the results of the 2020 election.
According to Politico, Jenna Ellis made the admission during a Colorado disciplinary proceeding.
She admitted to misrepresenting evidence at least 10 times, per the report.
Advertisement - story continues below
"Respondent made these misrepresentations on Twitter and on various television programs, including Fox Business, MSNBC, Fox News, and Newsmax," Colorado disciplinary judge Bryon Large, local judicial district magistrate, wrote in the opinion.
He continued, "The parties agree that by making these misrepresentations, Respondent violated Colo. RPC 8.4(c), which provides that it is professional misconduct for a lawyer to engage in conduct involving dishonesty, fraud, deceit, or misrepresentation."
The court went on to approve a request to publicly censure Ellis for her actions.
Among the list of misrepresentations Ellis admitted to included claiming that "Hillary Clinton still has not conceded the 2016 election" in November 2020. Additionally, she admitted to saying that same month the administration had "affidavits from witnesses, we have voter intimidation, we have the ballots that were manipulated, we have all kinds of statistics that show that this was a coordinated effort in all of these states to transfer votes either from Trump to Biden, to manipulate the ballots, to count them in secret …"
Advertisement - story continues below
Jessica Yates, attorney regulation counsel for the Colorado Supreme Court, issued a statement in response to the censure.
"The public censure in this matter reinforces that even if engaged in political speech, there is a line attorneys cannot cross, particularly when they are speaking in a representative capacity," Yates said.
Do you think the court made the right decision?
Michael Melito, an attorney for Ellis, also released a statement to CNN.
"My client remains a practicing attorney in good standing in the State of Colorado. In a very heated political climate, we have secured that correct outcome," Melito said.
Trump ally Rudy Giuliani may also face consequences for his involvement with the 2020 election.
Advertisement - story continues below
He was referred to the Department of Justice by the House committee investigating the Jan. 6 riot at the U.S. Capitol for criminal charges.
A court in New York previously suspended Giuliani's state law license in 2021 for telling lies about the results of the election.
The court said in its decision that Giuliani "communicated demonstrably false and misleading statements to courts, lawmakers and the public at large in his capacity as lawyer for former President Donald J. Trump and the Trump campaign in connection with Trump's failed effort at re-election."
Truth and Accuracy
We are committed to truth and accuracy in all of our journalism. Read our editorial standards.
Comment Down Below
Conversation