News
Trump Indictment Unsealed — Alleges He Admitted Documents in His Possession Were 'Highly Confidential'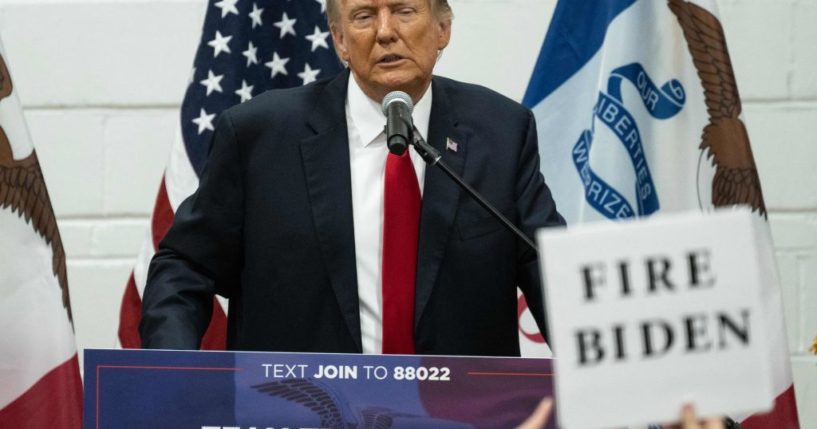 The indictment in Special Counsel Jack Smith's case against former President Donald Trump has been unsealed.
The decision to unseal the indictment on Friday comes after Trump said he had been charged for his handling of classified documents.
Smith hit Trump with 37 charges in the case, including 31 counts of willful retention of national defense information, one count of conspiracy to obstruct justice, one count of corruptly concealing a document or record, one count of concealing a document in a federal investigation, and one count related to making false statements.
Advertisement - story continues below
The filing states, "The classified documents Trump stored in his boxes included information regarding defense and weapons capabilities of both the United States and foreign countries; United States nuclear programs; potential vulnerabilities of the United States and its allies to military attack; and plans for possible retaliation in response to a foreign attack."
"The unauthorized disclosure of these classified documents could put at risk the national security of the United States, foreign relations, the safety of the United States military, and human sources and the continued viability of sensitive intelligence collection methods," it added.
Trump allegedly suggested his attorney "falsely represent to the FBI" he did not have documents the government sought in a subpoena.
Additionally, the indictment claims the former president suggested his attorney should "hide or destroy documents called for by the grand jury subpoena."
Advertisement - story continues below
Trump allegedly directed aide Waltine Nauta, who is also charged, to move boxes of classified docs to hide them from the FBI, the Grand Jury, and his own attorney. Also allegedly suggested his attorney "hide or destroy " the documents. So there's our obstruction charge. pic.twitter.com/uBJ1q6XEPX

— Dace Potas (@DacePotas) June 9, 2023
Smith also alleges Trump showed classified documents to people in two instances.
One incident listed in the filing allegedly occurred in July 2021 during a meeting with a writer.
According to the filing, Trump sought to refute a claim he approached the Pentagon about attacking a country. CNN previously reported on the existence of a recording of the meeting where it appears he showed a classified document to the writer.
"Isn't that amazing? This totally wins my case, you know. Except it is like, highly confidential," Trump said according to the filing.
Advertisement - story continues below
— Peter J. Hasson (@peterjhasson) June 9, 2023
The former president added, "As president, I could have declassified, but now I can't."
During a CNN town hall, Trump was asked if he had shown the documents to anyone, he said, "Not really. I would have the right to."
"Not that I can think of," he added.
Advertisement - story continues below
Trump has previously insisted he declassified the documents he had in his possession.
Truth and Accuracy
We are committed to truth and accuracy in all of our journalism. Read our editorial standards.
Comment Down Below
Conversation