News
Trump Rips Netanyahu for Congratulating Biden on Election Win – He Responds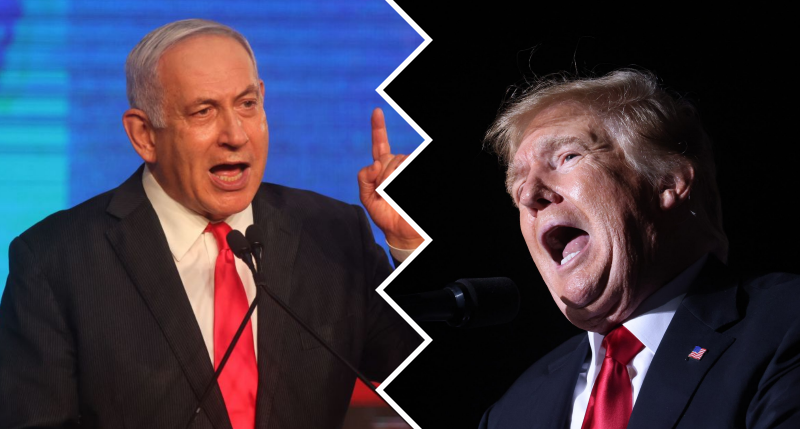 Former President Donald Trump believes former Israeli Prime Minister Benjamin Netanyahu was disloyal to him for congratulating President Joe Biden on winning the 2020 election.
In interviews with Israeli journalist Barak Ravid, Trump lashed out at his one-time political ally.
"The first person that congratulated [Biden] was Bibi Netanyahu, the man that I did more for than any other person I dealt with," he said, adding, "Bibi could have stayed quiet. He has made a terrible mistake."
Advertisement - story continues below
Ravid writes, "By the end of his presidency, Trump had concluded that Netanyahu didn't really want peace with the Palestinians and was using him on Iran."
"Trump also felt he'd helped ensure Netanyahu's political survival, but didn't get the same in return. He positively fumed about the video in which Netanyahu congratulated Biden," he added.
The former president told Ravid, "I liked Bibi. I still like Bibi. But I also like loyalty. The first person to congratulate Biden was Bibi. And not only did he congratulate him, he did it on tape."
However, the journalist points out that Netanyahu was not the first leader to congratulate Biden.
Advertisement - story continues below
Still, Trump said, "He was very early — like, earlier than most. I haven't spoken to him since. F**k him."
After pointing out that Russian President Vladimir Putin and Brazilian President Jair Bolsonaro allegedly believed the election was "rigged," Trump claimed, "For Bibi Netanyahu, before the ink was even dry, to do a message, and not only a message, to do a tape to Joe Biden talking about their great, great friendship — they didn't have a friendship, because if they did, [the Obama administration] wouldn't have done the Iran deal."
And in another interview, the former president insisted that Netanyahu was "begging for love" in his congratulation video and that it "hurt him badly with the people of Israel."
In a statement on Friday, Netanyahu said, "I highly appreciate President Trump's big contribution to Israel and it's security."
"I also appreciate the importance of the strong alliance between Israel and the U.S. and therefore it was important for me to congratulate the incoming president," he added.
Truth and Accuracy
We are committed to truth and accuracy in all of our journalism. Read our editorial standards.
Comment Down Below
Conversation