Trump: It Is 'Too Early' To Tell if I Would Keep Barr as Attorney General in a Potential Second Term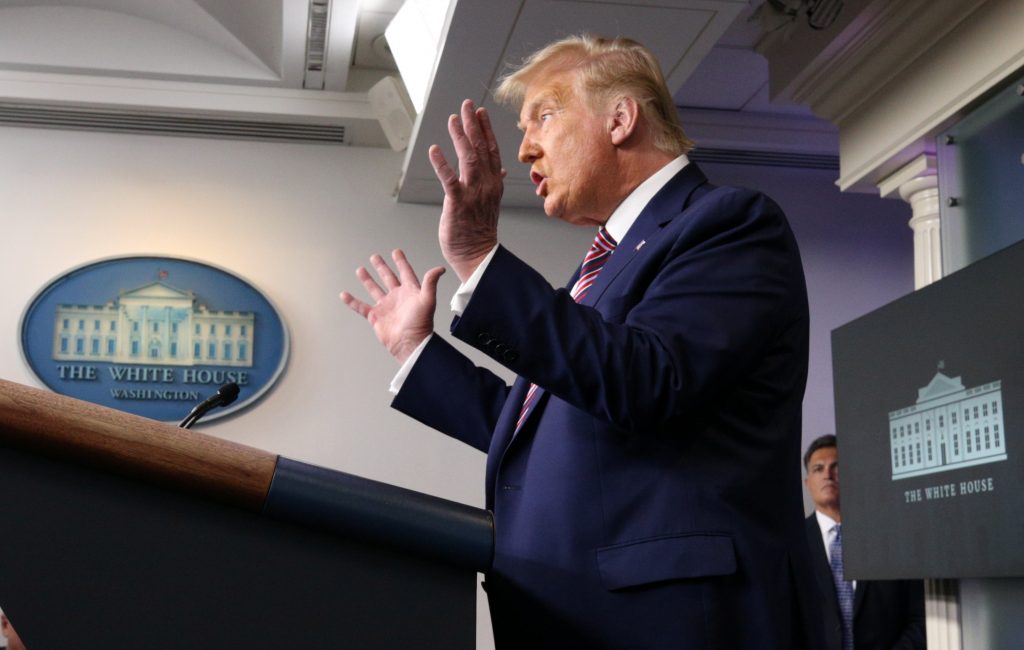 President Donald Trump is not happy that several probes into alleged wrongdoing at the FBI and Department of Justice appear to be coming up empty.
During an interview with Newsmax's Greg Kelly set to air on Wednesday night, Trump was asked if he would keep Attorney General William Barr in if he won a second a term.
"I have no comment. Can't comment," Trump responded. "It's too early."
"I'm not happy with all of the evidence I have. I can tell you that. I'm not happy," he added.
The Washingtonton Post reported on Tuesday that U.S. Attorney John Bash, who was appointed by Barr to look into allegations that officials in the Obama administration inappropriately requested the identities of individuals whose names were redacted in intelligence documents, concluded his investigation without filing charges.
"Personally, I think it's ridiculous. It's ridiculous. It's a disgrace," Trump said of the news, adding, "I think it's really a horrible thing that they're allowed to get away — when they say no indictments, they actually said no indictments before the election."
He continued, "I had to go through elections with all those clouds over my head. But they don't because the Republicans are so nice. Personally, I think it's too bad. I think it's too bad. They're guilty as hell."
Conservatives have argued that Obama officials improperly "unmasked," or revealed the names of individuals in intelligence reports, as part of a conspiracy against the Trump administration.
The Bash probe was an offshoot of U.S Attorney John Durham's investigation into the origins of the Russia probe. Conservatives have long hoped the inquiry would reveal wrongdoing at the FBI and its 2016 Russia investigation.
However, Barr reportedly said he does not expect there to be revelations from Durham's probe before the election.
Trump also previously responded to that report, "If Bill Barr actually made that statement, I would be very disappointed in him. I don't know that he made that statement."