News
Epstein Estate to Pay US Virgin Islands Whopping Sum in Settlement Claims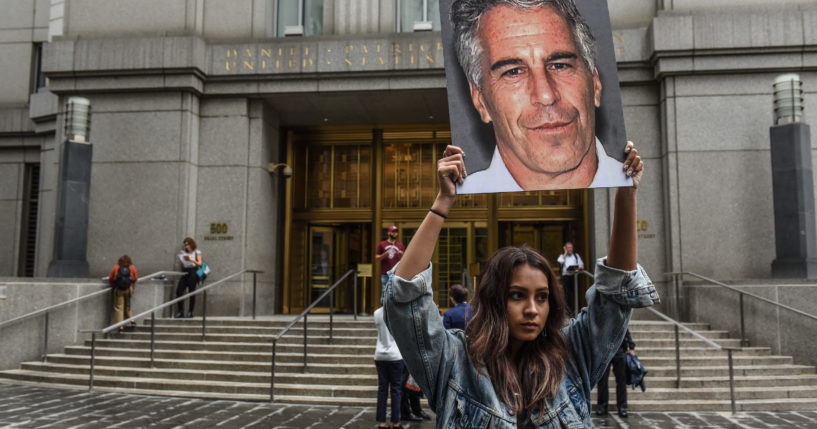 The U.S. Virgin Islands will receive more than $105 million from the estate of Jeffrey Epstein.
The New York times reported the money will be used to settle claims that Epstein used the territory for his sex trafficking operation disguised as a financial advisory firm.
The outlet noted the operation went on for decades.
Advertisement - story continues below
The Times explained Epstein's estate agreed to "repay in cash more than $80 million in tax benefits that one of his companies had received from the Virgin Islands."
Additionally, the settlement will allow the government to receive roughly half the amount from the estate's expected sale of Little Saint James, the secluded private island where Epstein had lived, the Times reported.
The sale could reportedly make roughly $55 million.
Denise N. George, the attorney general for the U.S. Virgin Islands, told the newspaper, "At the very start of the case, I was so honored to have met three very courageous young women who were trafficked and sexually exploited on Little Saint James."
Advertisement - story continues below
She added, "Our work has been inspired, humbled and fortified by the strength and courage of all of those who survived Epstein's abuse."
The estate and Epstein's longtime business advisers, Darren Indyke and Richard Kahn, did not admit to any wrongdoing.
"The coexecutors ultimately concluded that the settlement is in the best interests of the estate, including its creditors and claimants, to avoid the time, expense and inherent uncertainties of protracted litigation," Daniel Weiner, a lawyer for the estate, wrote in an email message.
According to the report, negotiations were complicated because Epstein's $600 million estate only had $22 million in cash at the end of June after victims, lawyers and the Internal Revenue Service were paid a hefty sum of hundreds of millions of dollars.
The Times pointed out a good amount of the estate's remaining $159 million in assets are held in investments.
Advertisement - story continues below
The estate will reportedly have up to a year to come up with the money for the settlement.
In August 2019, Epstein died of what appeared to be a suicide in prison.
Epstein was previously accused of trafficking dozens of girls and engaging in sex acts with the victims.
He died before he could face the charges in court.
Advertisement - story continues below
Epstein would have faced up to 45 years in prison if convicted.
Truth and Accuracy
We are committed to truth and accuracy in all of our journalism. Read our editorial standards.
Comment Down Below
Conversation