News
White House Reporters Knock Karine Jean-Pierre's Handling of Press Briefings: Report
White House Press Secretary Karine Jean-Pierre's handling of press briefings is baffling reporters, according to a report.
Politico's "West Wing Playbook" newsletter on Wednesday suggested it has been a "rocky first month" for Jean-Pierre.
According to the report, "Her answers have baffled reporters, and even made some of her White House colleagues wince."
Advertisement - story continues below
The outlet noted her "stumbles in several instances have made her appear underprepared — in moments quickly weaponized by the right."
Jean-Pierre was unaware that Interior Secretary Deb Haaland tested positive for COVID-19 and did not know the president had been in close contact with her two days prior, as Politico pointed out.
Additionally, Jean-Pierre appeared unaware of Biden's claim that he had been appointed to the Naval Academy in 1965.
The newsletter explained, "Reporters were confused by her refusal to answer questions at a recent briefing about the last time the president had been tested for Covid-19, something her predecessor regularly disclosed. (He tested negative, senior officials later told NBC News.)
Advertisement - story continues below
The report continues, "Press secretaries can't possibly keep tabs on every story line so it's not unusual for them to acknowledge when they don't know the answer and pledge to find more information after the briefing."
The West Wing Playbook reviewed transcripts of press briefings and found that in her first 10 press briefings, Jean-Pierre "said she didn't have the information being sought 20-plus times more than predecessor" Jen Psaki.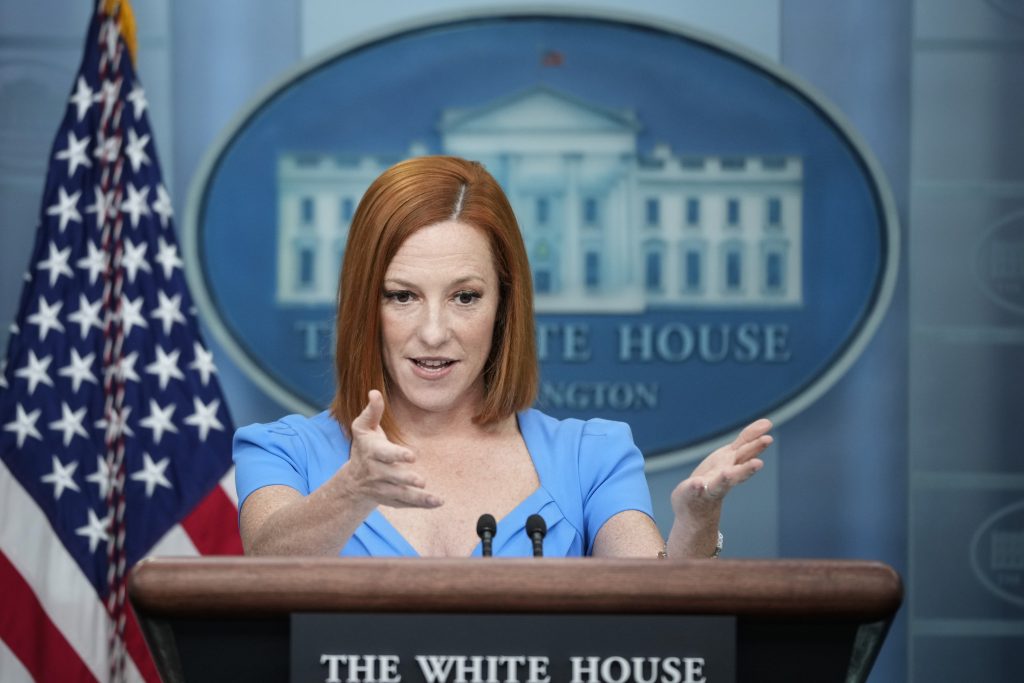 "And while White House reporters love to complain about non-answers from communications officials, many have privately grumbled that when Jean-Pierre does have answers, they are often vague and rarely stray from the pre-written talking points prepared in the binder at the podium," Politico wrote.
One White House reporter told the outlet, "At a certain point it wouldn't surprise me if people started voting with their feet," suggesting a lack of news from the briefings could lead to a lack of attendance from reporters.
Advertisement - story continues below
Another reporter claimed Jean-Pierre is "so focused on not making a mistake that she doesn't let herself speak freely."
They added, "A lot of her responses end up becoming… it appears that she's reading from a page."
Deputy White House press secretary Andrew Bates issued a statement to Politico praising Jean-Pierre.
"She's here precisely because of her respect for the indispensable role of the free press in our democracy," Bates said.
Advertisement - story continues below
He continued, "She is proud of her briefings — which often run longer than the modern average and have included multiple Saturday gaggles. She loves the back and forth with the White House press corps, and her door is always open for any feedback its members are interested in giving directly."
There has reportedly been talk among some Black communications officials along with some of Jean-Pierre's allies that she has been set up to fail by having John Kirby, "A white man who was in the running for her job, hovering nearby and taking the lead on foreign policy."
Truth and Accuracy
We are committed to truth and accuracy in all of our journalism. Read our editorial standards.
Comment Down Below
Conversation