News
White House Declares Trump's Claim of Executive Privilege Is 'Not Justified'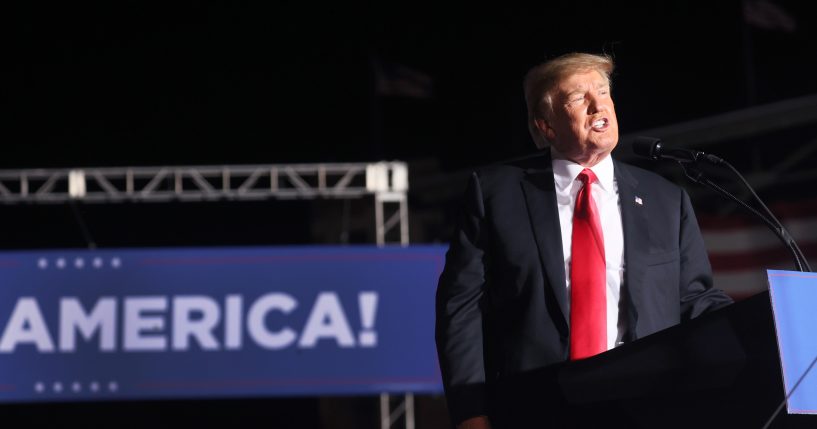 President Joe Biden will not uphold former President Donald Trump's "assertion of privilege" over documents sought by the House select committee investigating the January 6 riot at the U.S. Capitol.
In a letter obtained by CNN, White House counsel Dana Remus told National Archivist David Ferriero that Biden would not assert executive privilege over the documents.
"President Biden has considered the former President's assertion, and I have engaged in consultations with the Office of Legal Counsel at the Department of Justice," Remus wrote.
Advertisement - story continues below
She added, "President Biden has determined that an assertion of executive privilege is not in the best interests of the United States, and therefore is not justified, as to the documents provided to the White House on September 16, 2021, and September 23, 2021. Accordingly, President Biden does not uphold the former President's assertion of privilege."
Additionally, Remus mentioned her previous letter to the National Archives pointing out the "extraordinary events" on January 6, as CNN reports.
Last week, Trump filed a lawsuit to block the National Archives from giving records to the committee, as IJR reported.
It suggests the committee "has decided to harass President Trump and senior members of his administration (among others) by sending an illegal, unfounded, and overbroad records request to the Archives of the United States."
Advertisement - story continues below
The lawsuit continues, "The Committee's request amounts to nothing less than a vexatious, illegal fishing expedition openly endorsed by Biden and designed to unconstitutionally investigate President Trump and his administration."
According to the lawsuit, the committee has requested "documents and communications relating in any way to remarks made by Donald Trump or any other persons on January 6, including Donald Trump's and other speakers' public remarks at the rally on the morning of January 6, and Donald Trump's Twitter messages throughout the day."
Is Trump's claim of executive privilege justified?
Remus added in her letter that Biden is directing the National Archives to hand over documents to the committee 30 days after notifying the former president "absent any intervening court order."
Truth and Accuracy
We are committed to truth and accuracy in all of our journalism. Read our editorial standards.
Comment Down Below
Conversation