News
Whopping Sum Raised to Help Woman Whose House Was Destroyed in Anne Heche Crash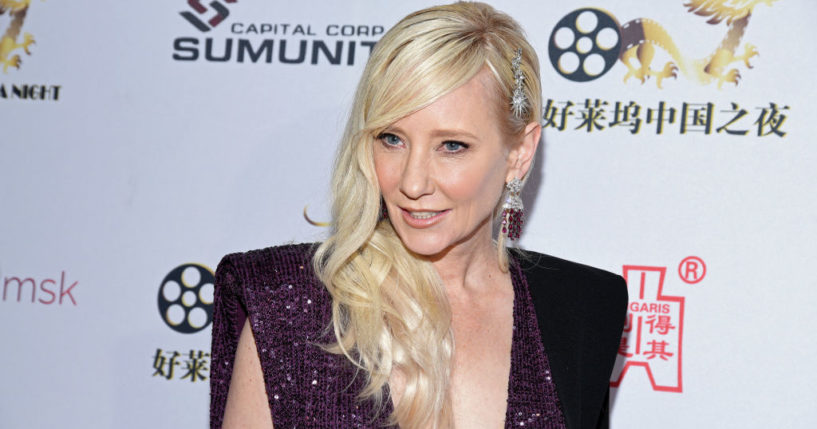 The woman whose house actress Anne Heche drove into during the fiery crash has been identified.
On Friday, Heche crashed her car into a home in Los Angeles, which sparked the fire to the home. She was pulled from the car. Her representative told People that she is in "stable condition."
The home was occupied by Lynne Mishele and her neighbor, Lynne Bernstein, spoke to People about the accident, saying Mishele "was extremely fortunate" to have survived the incident along with her pets.
Advertisement - story continues below
Bernstein said that Mishele "was in shock" before even noticing the vehicle as she witnessed him and her two other neighbors inside her home trying to get everyone involved out safely.
"I don't think she got what was going on. She said, 'What happened? What happened?'" he shared.
Bernstein said that Heche's car drove "almost all the way through" the house and caught on fire shortly after.
The Los Angeles Fire Department told People that the crash caused "structural compromise" to the home and "heavy fire."
Advertisement - story continues below
John and Jennifer Durand, the owners of the home, set up a GoFundMe to help Mishele "after devastating fire loss."
The campaign description reads, "Lynne lives with her beautiful pups Bree and Rueban, and tortoise Marley in the Mar Vista home that was destroyed this week by a car driving into the home at a high rate of speed, catching the house on fire. Lynne and her family very narrowly escaped physical harm, and for that we are very, very grateful. The home, however, was completely burned – with 59 firefighters taking 65 minutes to extinguish the flames – and immediately red-tagged by the LAFD, necessitating that Lynne leave the place she loves."
The Durand's wrote that Mishele "lost her entire lifetime of possessions" which includes her iPad and laptop for her business, her clothing, basic necessities, and all of her household items.
"With firefighters' help, she was able to pull a few damaged sentimental belongings from the wreckage. Everything else is gone," they explained.
Advertisement - story continues below
They described Mishele as "a kind and generous person" who "is always first to offer help to others." They also urged those donating to help Mishele get back on her feet through her organization business, Creative Organization, which can be found on her Instagram and TikTok.
More than $58,000 has been raised, as of Monday morning.
Truth and Accuracy
We are committed to truth and accuracy in all of our journalism. Read our editorial standards.
Comment Down Below
Conversation