News
Biden Shares a 3-Point Plan to Fight Inflation – Repeats Dubious Claims About Republicans and Taxes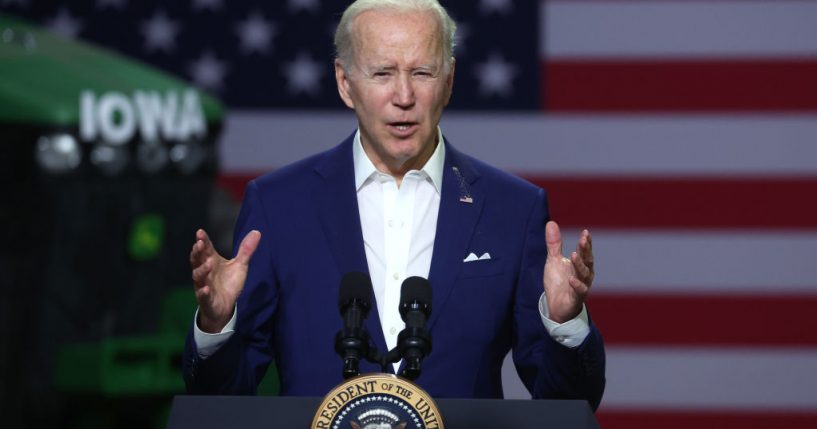 President Joe Biden is detailing a three-step plan to bring down inflation as it hovers near a 40-year-high.
In an op-ed published in The Wall Street Journal on Monday, Biden wrote, "The global economy faces serious challenges. Inflation is elevated, exacerbated by Vladimir Putin's war in Ukraine. Energy markets are in turmoil. Supply chains that haven't fully healed are causing shortages and price hikes."
"Americans are anxious. I know that feeling. I grew up in a family where it mattered when the price of gas or groceries rose. We felt it around the kitchen table. But the American people should have confidence that our economy faces these challenges from a position of strength," he continued.
Advertisement - story continues below
The president said that the economic recovery "had stalled" and "Covid was out of control" when he entered the White House in Jan. 2021.
"In less than a year and a half, my administration's economic and vaccination plans helped achieve the most robust recovery in modern history. The job market is the strongest since the post-World War II era, with 8.3 million new jobs, the fastest decline in unemployment on record, and millions of Americans getting jobs with better pay," he added.
He went on to share three steps to fight inflation.
The first step Biden shared was that he "appointed highly qualified people from both parties to lead" the Federal Reserve, which "has a primary responsibility to control inflation."
Advertisement - story continues below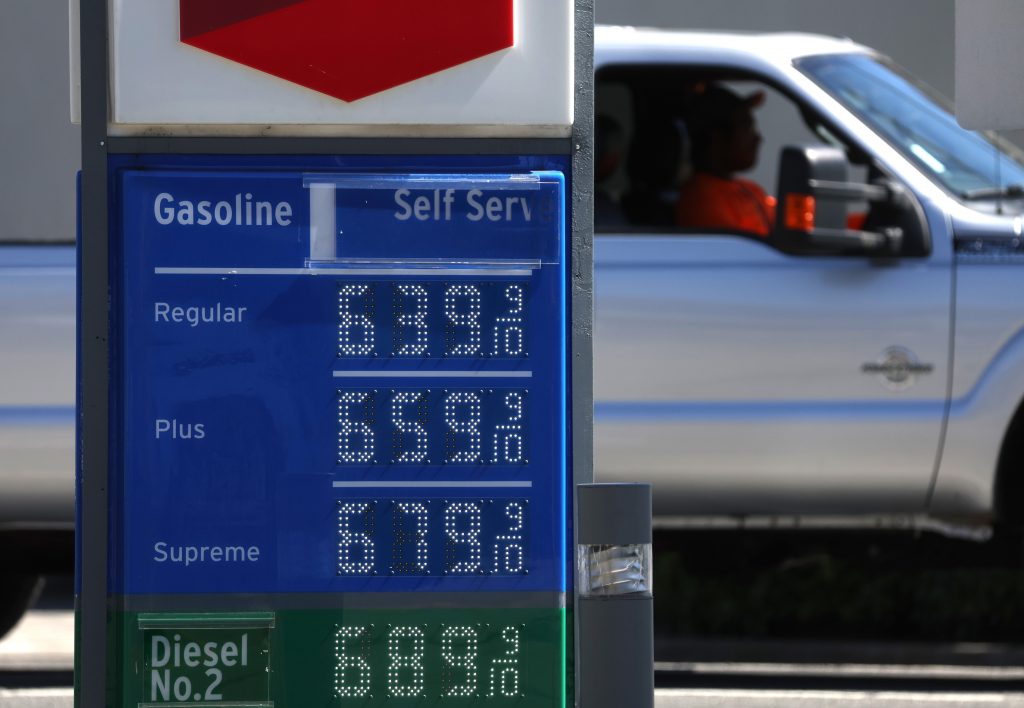 The second step the president listed was leading the "largest release from global oil reserves in history." He also called on Congress to pass "clean energy tax credits and investments that I have proposed."
"We can also reduce the cost of everyday goods by fixing broken supply chains, improving infrastructure, and cracking down on the exorbitant fees that foreign ocean freight companies charge to move products," Biden added.
Additionally, Biden called for making housing more affordable by building more units, and reducing the cost of prescription drugs " by giving Medicare the power to negotiate with pharmaceutical companies and capping the cost of insulin."
"Third, we need to keep reducing the federal deficit, which will help ease price pressures. Last week the nonpartisan Congressional Budget Office projected that the deficit will fall by $1.7 trillion this year—the largest reduction in history," he said.
Advertisement - story continues below
The president also said he could further reduce the deficit by making "common-sense reforms to the tax code." Additionally, he called for a leveling of the "international taxation playing field so companies no longer have an incentive to shift jobs and profits overseas. 
Biden then repeated a claim that has been called out by fact-checkers as he insisted he has a " very different approach from Congressional Republicans, led by Sen. Rick Scott, whose plan would raise taxes on people making less than $100,000 and require that Congress reauthorize bedrock programs like Medicare, Social Security and Medicaid every five years."
The Washington Post's fact-checker pointed out that Sen. Rick Scott's (R-Fla.) entire plan has not explicitly been endorsed by Republicans, as IJR reported.
Finally, Biden wrote, "The economic policy choices we make today will determine whether a sustained recovery that benefits all Americans is possible."
Advertisement - story continues below
"I will work with anyone—Democrat, Republican, or independent—willing to have an open and honest discussion that delivers real solutions for the American people," he added.
Truth and Accuracy
We are committed to truth and accuracy in all of our journalism. Read our editorial standards.
Comment Down Below
Conversation