News
'I Don't Care if You Think I'm Satan Reincarnated': Biden Addresses Those Downplaying Jan. 6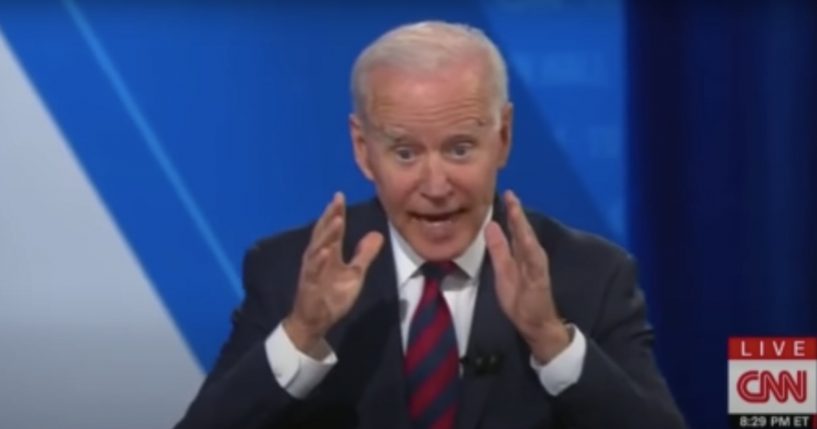 President Joe Biden said there is no excuse for downplaying the events of January 6, arguing it was not a "peaceful march."
During a CNN town hall Wednesday night, Don Lemon asked Biden about the drama surrounding the committee to investigate the Capitol riot.
House Speaker Nancy Pelosi (D-Calif.) rejected two of House Minority Leader Kevin McCarthy's (R-Calif.) recommendations for the select committee on Wednesday.
Advertisement - story continues below
McCarthy pulled all of his picks in his response to Pelosi's decision.
Lemon asked Biden, "If Republicans and Democrats can't come together to investigate the biggest attack on our Capitol in 200 years, what makes you think that they can come together on anything?"
Biden replied, "These people."
He continued, "No, I mean it. I'm not being facetious. Democrats and Republicans. I don't care if you think I'm Satan reincarnated. The fact is you can't look at that television and say nothing happened on the 6th. You can't listen to people who say this was a peaceful march."
Advertisement - story continues below
Watch his comments below:
The president later recognized "many times Republicans are in the right place."
One area he disagrees with Republicans on is QAnon conspiracy theories, saying, "The idea that the Democrats or that Biden is hiding people and sucking the blood of children."
He continued, "You may not like me, and that's your right. It's a simple thing, you can walk out and say, 'I just don't like the way that guy wears his tie. I'm voting against him.' You have the right to do that…But the kinds of things that are being said of late, I think you're beginning to see some of the…venom sort of leak out of a lot of it."
Advertisement - story continues below
Biden urged listeners to "get beyond this."
Truth and Accuracy
We are committed to truth and accuracy in all of our journalism. Read our editorial standards.
Conversation